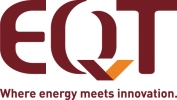 Grant Category:
Participant Development and Behaviors
Program Design and Activities
Applicant Location Requirement:
Kentucky
Pennsylvania
va
wv
Description of Grant:
The Foundation focuses its resources on areas that have a direct effect on the stability of communities and in turn, contribute to the success of its business operations in the areas of Education, Community, Environment, and Arts & Culture. The Foundation also seeks evidence of: 1. Collaboration with other community agencies to maximize the number of people who benefit from their activities; 2. The ability to manage available resources effectively; and 3. The ability to gain solid public recognition and support for themselves, their program and their sponsors.