Changing the lives of children, youth, and families requires cooperative effort. ACA could not effectively serve 7 million campers without the involvement of our partners.
Mission Partner
A Mission Partner helps ACA ensure a greater public understanding, of and support, for the value of the camp experience.  Companies at this level have proven longevity with ACA and have earned the highest level of distinction through significant philanthropic investments and marketing affiliations.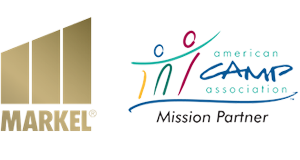 Presidential Partner
A Presidential Partner will help ACA ensure that an increasing number of children, youth, and adults of all social, cultural, and economic groups will have a camp experience through significant philanthropic investments and marketing affiliations.

Official Publishing Partner

Healthy Learning, ACA's publishing partner, is the exclusive publisher of ACA educational materials in the ACA Bookstore. ACA's Bookstore has over 900 books, DVDs, and e-books with content on camp staff training, youth development, behavior management, risk management, programming, and camp operations.
Camp Ambassador
An Official Camp Ambassador is a company that has a strong voice for camp and understands the importance of the camp experience by supporting ACA's educational programs through a charitable gift.

Camp Leader
An Official Camp Leader is a company that supports the value of camp, believes that every child should have a camp experience, and supports the educational programs and services of ACA through a philanthropic gift.
Camp Champion
An Official Camp Champion is a company that supports ACA initiatives, ensuring that the camp experience will be of high quality through a philanthropic contribution.
Camp Believer
A Camp Believer is a company that supports the cause of sending more children to camp through a cause marketing campaign with fundraising support to ACA.


Camp Supporter
A Camp Supporter is a company that believes in the great work of ACA and wants to give back to the community through educational support or a guarenteed amount of philantrhropic investments.