Online registration for the Chesapeake Camp Conference is now closed.  Please join us at Camp Puh'tok for onsite registration.
We will have a full day of educational and networking opportunities and tour beautiful Camp Puh'tok. Come connect with other camp professionals, share lessons learned from this summer and kick off planning for the following summer. Sessions will be offered on a wide range of topics including business development, program/process improvement and staff management.
The Chesapeake Camp Conference is held at beautiful Camp Puh'tok
Camp Puh'tok
17433 Big Falls Road
Monkton, MD 21111
Meet our Keynote Speaker Loida Noriega-Wilson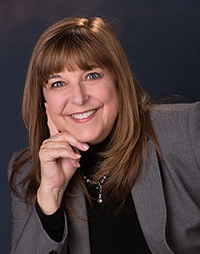 As a consultant, trainer, speaker, and published writer, Loida offers clients years of expertise in management, business consulting, human resources, development, leadership and training for organizations globally in various industries.
Loida is recognized as an innovative thinker, dynamic speaker and as an agent for positive change. Loida's collaborative style benefits organizations as she looks closely at their processes, builds best practices, improves efficiencies and develops client relationships.
Prior to founding The Norwil Group, Loida's previous experience as a senior executive for domestic and international business management companies enables Loida to provide realistic and relevant solutions to your organization's challenges.
Loida is bilingual, a Board Certified Coach and holds a Master's from Rutgers University, School of Management and B.S. in Political Science from University of South Florida. Loida was an adjunct professor at William Patterson University's College of Business.
Building Communication Connections
Building Trust Through Communication is easier than you think if you have the right tools! This interactive session is designed to help you understand that different people communicate differently. You will learn how you can improve your own communication skills to build trust with others, and how to connect with others by learning their communication styles. In camps where team work is essential to success and time is of the essence, understanding the different ways that people communicate makes camp life easier and more fun.
Closing Cap Note Dave Malter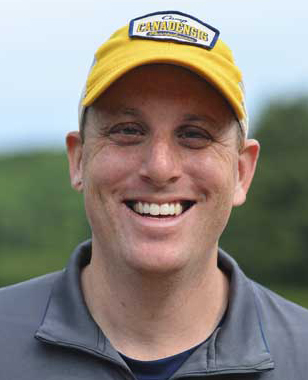 David "Professor Dave" Malter, MA, is the Director of the Touro University Masters in Camp Administration and Leadership and a frequent speaker at camp conferences around the United States. He earned his BA in Communication from James Madison University and his MA in English from Montclair State University. Dave has been involved with camps and youth development for over thirty years as a camper, counselor, administrator, teacher and consultant.
Dave grew up at Camp Discovery in New York where he spent eight summers as a camper and seven summers working with special needs campers. He went on to become the "Director of Fun" at Meadowbrook Country Day Camp and after several years joined the American Camp Association's New York professional office working on educational initiatives. During his time at ACA-NY, Dave was an integral part of designing the program of the Tri-State Camp Conference which is the largest gathering of its kind in the world. When he graduated from his Tri-State position, Dave joined Pine Grove Day Camp in New Jersey as the Assistant Director.
In addition to his work with camps, Dave is a professor at Temple University's Fox School of Business. His passions are deeply rooted in providing innovative educational content and opportunities for youth leaders at all levels.
Dave has published articles in trade journals and on industry websites and is a frequent contributor to Expert Online Training. He now serves as the Conference Chair for ACA-Keystone Fall Retreat and on the Professional Development Committee of the ACA-Keystone Local Council of Leaders.
The Seven "Be's" of Camp: Making the Most of This Summer
This inspirational session will prepare you to take all the knowledge you've acquired and bring it full circle to make your biggest impact possible this Summer. Come prepared to reflect and re-center your mindset to rediscover the power of camp.
Schedule at a Glance
Thursday, April 12, 2018
8:00am - 9:00am Standards Office Hours- Bring your documentation and get your questions answered
9:00am - 9:25am Registration is open- Say "Hi" to our exhibitors
9:30am -10:30am General Session and Keynote Presentation
10:40am - 11:40am Educational Breakout Session (3 choices)
11:45am - 1:00pm Chesapeake Field Office Luncheon and Vendor time
1:00pm - 2:00pm Educational Breakout Session (3 choices)
2:10pm - 3:10pm Educational Breakout Session (3 choices)
3:15pm - 4:00pm Closing General Session with Dave Malter 
and Door Prizes!
Topic Snapshot
Loida Noriega-Wilson, The Norwil Group
Courageous Conversations
Susan Guerette, Partner Philadelphia, Fisher Phillips
Sexual Harassment: It's Not Just a Hollywood Problem - How You Can Protect Your "Star" Campers
Scott Maxham and Heather Black, Creek Freaks
Bringing Stream Science to Summer Camp
Lee Biear, 829 Studios
It Takes a Whole Staff to Deliver a Valuable Camp Brand
Leslie Keller, TIC Summer Camp
Gender-coded Language at Camp: Is the Language We Use Unintentionally Reinforcing Gender Norms? 
Margot Ziperman, Reading is Fundamental
Energizing Summer Learning – Improving Literacy Skills with STEAM Based Activities, Read Aloud and Student Choice
Dave Malter, ProfessorDave.camp
Nurturing Staff and Campers To Be Confidently Self-Resilient
Kam Kobeissi, South Mountain YMCA
Prepare ofr Disaster!  Get You and Your Staff Thinking about Emergencies
Amanda Marie Wahle and Brandie Le Clair
Standards Office Hours
Accomodation Information
Residence Inn Baltimore Hunt Valley
Embassy Suites by Hilton Baltimore- North/Hunt Valley
As well as other Hunt Valley hotels
Please send questions and presentation ideas to John Beitner, Professional Development Manager jbeitner@acacamps.org.
We're Endorsed!
The ACA, Chesapeake Camp Conference has educational endorsement!  This means that the program has been successfully vetted according to recognized criteria.  By participating in the conference, attendees can earn 4 Continuing Education Credits (CECs).  Letters will be emailed after the conference with CEC recognitions.  For documentation of the CECs that you've earned, go to: www .ACAcamps .org/pdc/cec-requests .  For more information about the educational endorsement or to attend more events/online trainings that are educationally endorsed, visit: www . ACAamps .org/staff-professionals/events-professional-development/educational-endorsement-program.  ACA's Educational Endorsement Program (EEP) is a platform to connect learners to educational opportunities.   Learners can access quality education from any variety of organizations, associations, and businesses, and can be assured that these offerings have been vetted to meet ACA EEP requirements.