We will have a full day of educational and networking opportunities. Come connect with other camp professionals, share lessons learned from this summer and kick off planning for the following summer. Sessions will be offered on a wide range of topics including business development, program/process improvement and staff management.
The Chesapeake Camp Conference is held at the 
Y in Central Maryland Training Center
1201 S Caton Ave
Baltimore, MD 21227
Meet our Keynote Speaker Candace Doby
​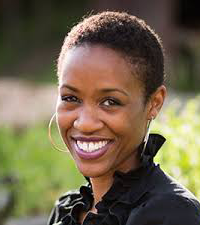 Candace Doby is an empowerment speaker who has been examining the definition, features and obstacles of courage for a decade. Through that process, she developed her own courage to travel across the world alone, start an commerce business and audition for a professional dance team (without having formal dance  training.) Now, she loves helping girls and women understand their fears and conjure their courage.
As a speaker, Candace has combined personal storytelling with research-driven takeaways to inspire thousands of students across the southeast to act courageously. She was a top speaker for Monster's Making It Count Program and has spoken to over 6,000 students across the southeast in assemblies, classrooms and graduation ceremonies. When she's not reading the latest research on courage, you can find her designing her line of Pep Talker greeting cards, available in stores in Atlanta, or dancing in front of her bathroom mirror.
​Candace received bachelor's and master's degrees in Journalism and Mass Communication from the University of North Carolina at Chapel Hill. She is a 15-year marketing strategist who has worked at some of the best agencies and companies in the country, most recently at Chipotle Mexican Grill.
Building Courage and Resisiting the Urge to be Average
Featured Speakers Roz and Jed Buck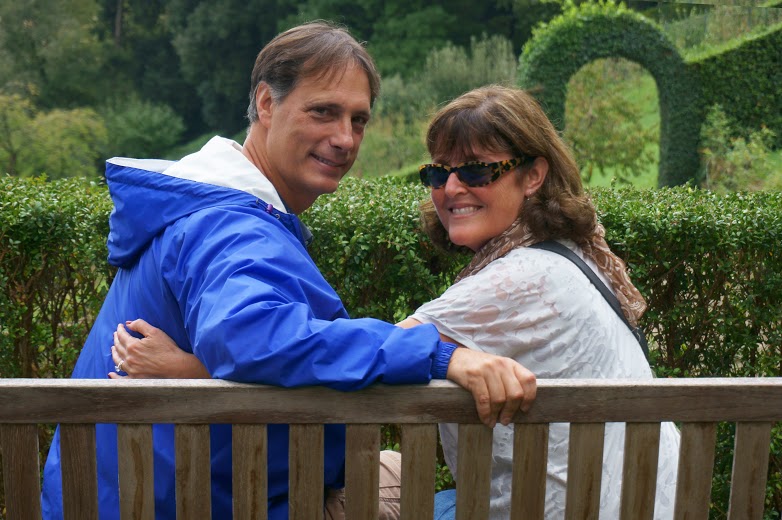 Roz and Jed worked side by side from 2004-2016 as the Owners/Directors of Meadowbrook Country Day Camp, a large private day camp in northwest NJ serving approximately 1,000 campers and 400 staff each summer.  Their work in camp and with youth and young adults dates back to high school when they met as teenagers working at a summer day camp.  After retiring from full-time camp ownership, Roz and Jed launched Roz and Jed Training & Consulting to help other camps and organizations make a difference.  They have presented at many ACA, YMCA, and Recreation & Parks Conferences throughout the country and trained thousands of leadership and general staff from camps throughout the Northeast.  Outside of camp, they have also worked with multiple corporate clients and not-for-profit organizations in the areas of Leadership, Team Building, Customer Service, Culture, and Values.  They are active volunteers with many organizations and in 2016 they were honored as joint recipients of the prestigious ACA Thelma Hurwitz Leadership Award. 
Roz and Jed will lead the opening community building exercise and then offer sessions on staff training and customer service.
Call for Presenters - submission deadline December 10, 2018
The ACA, Chesapeake Camp Conference will include breakout sessions covering a wide range of topics important to camp and youth development professionals. Lectures, hands-on workshops, and panel presentations are welcome.  
The committee is accepting proposals for innovative and dynamic sessions that help inspire and prepare camp directors and managers to provide a high-quality camp experience for campers.
Please note, presenters are responsible for registering for the conference, arranging and paying for their own travel and lodging, and for any other associated costs.
Prior to completing the proposal, please review the intended outcomes below. All presentations should relate to one or more of the outcomes; selection of presentations will be made based on this relationship. 
Intended Outcomes
As a result of participating in the 2019 ACA, Chesapeake Camp Conference, camping professionals will:
·         Gain cutting edge information regarding children and youth in the 21st century;
·         Learn valuable skills for teaching, coaching and supervising staff;
·         Network with peers from camps in their local area and beyond;
·         Add valuable resources to their own camp.
Please send questions to John Beitner, Professional Development Manager: jbeitner@acacamps.org 
Schedule at a Glance
Monday, February 4, 2019
8:30am - 9:00am Registration is open- Say "Hi" to our exhibitors
9:00am - 9:30am Opening icebreaker
9:30am -10:30am General Session and Keynote Presentation
10:30am - 11:45am Coffee Break with exhibitors
10:45am - 11:45am Educational Breakout Session (3 choices)
12:00pm - 1:00pm Chesapeake Field Office Luncheon and exhibitor time
1:00pm - 2:00pm Educational Breakout Session (3 choices)
2:10pm - 3:10pm Educational Breakout Session (3 choices)
3:15pm - 4:00pm Closing General Session with and Door Prizes!
Accomodation Information
Holiday Inn Express at the Stadiums
As well as other Baltimore hotels
We're Endorsed!
The ACA, Chesapeake Camp Conference has educational endorsement!  This means that the program has been successfully vetted according to recognized criteria.  By participating in the conference, attendees can earn 4 Continuing Education Credits (CECs).  Letters will be emailed after the conference with CEC recognitions.  For documentation of the CECs that you've earned, go to: www .ACAcamps .org/pdc/cec-requests .  For more information about the educational endorsement or to attend more events/online trainings that are educationally endorsed, visit: www . ACAamps .org/staff-professionals/events-professional-development/educational-endorsement-program.  ACA's Educational Endorsement Program (EEP) is a platform to connect learners to educational opportunities.   Learners can access quality education from any variety of organizations, associations, and businesses, and can be assured that these offerings have been vetted to meet ACA EEP requirements.