Crisis — It Really Can Happen to You 2023
Date
December 14, 2023
2:00 pm – 3:00 pm ET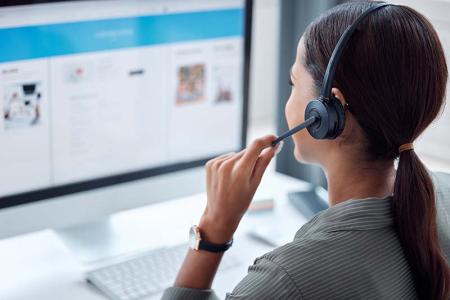 Cost
Free Member; $40 Nonmemebr
CECs
1.00
The ACA Hotline is a year-round, twenty-four-hour-a-day service provided to any camp or individual who needs help in a crisis.  Each year, ACA analyzes hotline issues and provides case studies and resources to assist in crisis management, staff training, and preparation for the unexpected, providing valuable lessons every camp can learn.  This webinar explores situations from the ACA Camp Crisis Hotline that arose over the past year.  This year's topics will include issues related to: staffing and personnel, health/medical, abuse allegations (at home and at camp), camper behavior, and other special situations.
Through this webinar participants will learn:
Most common types of hotline calls received and trends in hotline calls.
Specific emerging issues exemplified in select cases discussed.
Resources for responding to crisis situations.
Presenters:
Michele Branconier 
Michele's youth development career spans more than 30 years. Currently serving as the American Camp Association's (ACA's) Senior Director of Volunteerism, Michele partners with camp professionals, volunteer leaders, and ACA staff to support camps throughout the region. Prior to joining ACA, she led independent and agency programs in California. Michele demonstrates focus on industry growth at the national level as the staff liaison to ACA's Volunteer Engagement Committee.
Michele provides leadership in her community as Girl Scout Board Chair, PTO president, team mom, chair of fundraising events, as well as positions on several nonprofit boards.  Michele believes in sportsmanship and teamwork as an avid sports fan — especially when it comes to cheering on her own children. She loves to cook, is an average gardener, and likes to read, exercise, camp, and spend time with family. Michele resides in La Quinta, CA, with her husband, daughter, and their three dogs.
Vincent Irving 
Vincent serves as the Eastern Region Director with the American Camp Association. Vincent is an experienced youth development professional who has designed, built, and scaled programs to sustainable success. Vincent was introduced to the experience of camp in his youth and has since provided thousands of teens similar experiences. Vincent brings knowledge and proficiency in authentic relationship-building, positive youth development principles, program design and evaluation, as well as staff and volunteer management. He has successfully created and maintained partnerships that directly support specific organizational goals, such as policy creation and volunteer retention.
Vincent is a camper and staff alumnus of the Young Marines and the Envision EMI programs, both of which have been extremely influential throughout his career in youth development. He holds a Bachelor of Science in political science from Florida A&M University and a Master of Science in Youth Development Leadership from Clemson University.