Sensing Belonging This Summer Webinar
Date
January 24, 2023
2:00 pm – 3:00 pm ET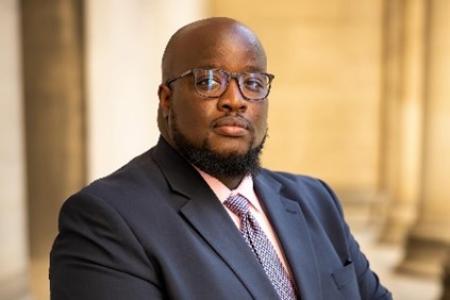 Cost
$0 Members; $50 Nonmembers
CECs
1.00
Join us for a TED Talk-style webinar highlighting Belonging in Diversity, Equity, and Inclusion (DEIB). Together, we'll spend time thinking about creating a sense of belonging for campers and staff sharing ways camp professionals can engage between now and the start of summer 23'. Learn from our expert, Dr. Anthony Kane who will share his own experiences at summer camp related to his personal journey of belonging. Together in this webinar, our attendees will find the inspiration and motivation to cultivate a sense of belonging amongst campers this summer that will create a safe, and quality experience for all.
Presenter Bio
Dr. Anthony Kane Jr. is an experienced Student Affairs professional with critical expertise in belonging, social/emotional counseling, and student development. Currently, Anthony serves as Assistant Vice President for Student Affairs and Dean of Students at Saint Vincent College. In this role, Anthony provides supervision and support to various departments focused on student leadership, development, and programming. Prior to joining Saint Vincent, Anthony worked at Duquesne for nine years where he began his career in Residence Life serving as Assistant Director, Resident Director, and Assistant Resident Director. More recently, Anthony served as the Director of Diversity and Inclusion for two academic years. During this time, Anthony played a significant role in enhancing the support and resources available for diverse student populations at Duquesne. Additionally, Anthony has led and developed several strategic initiatives geared toward enriching the students' experience and promoting a positive sense of belonging on campus. Active within the Duquesne campus community, Anthony served on the University's Freshmen Retention Committee, Title IX Advisory Committee, the President's Advisor Council for Diversity and Inclusion, and as a Deputy Title IX and Sexual Misconduct Prevention and Response Coordinator.
Anthony earned both his Bachelor of Social Work and Master of Social Work degrees from California University of Pennsylvania and an earned an Ed.D. in Educational Leadership from Duquesne University.