Southwest New Director Orientation 2024-Hybrid (Zoom 1/5 and in person 1/10)
Date
January 10, 2024
10:00 am – 3:30 pm
Location
Natural History Museum of Utah Salt Lake City, UT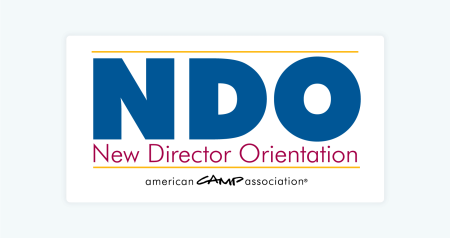 Cost
$115 members / $175 non-members
CECs
7.50
The New Director Orientation (NDO) is not just for new directors!  The NDO is a must for leadership staff and camp directors who have been in their position for five years or less. The course covers:
camper and staff development and behavior
leadership & supervision
staff training
evaluation and assessment
risk management
Registration includes program, lunch, and a workbook that is full of incredible resources. 
This NDO course will be offered in a hybrid model.  Participants need to attend the virtual portion of the training on January 5 from 9:30 a.m. until 12:00 p.m. (don't worry-there will be breaks!) as well as the in-person training on January 10 from 10:00 a.m. to 3:30 p.m.
Participants will be contacted by the instructor prior to the course and given instructions and access to course materials.
Registration includes NDO course, NDO handbook, and lunch. 
The registration deadline is January 3, 2024.