Prepare Your Kitchen Staff to Embrace the Needs of Campers with Celiac Disease and Non-Celiac Gluten Sensitivity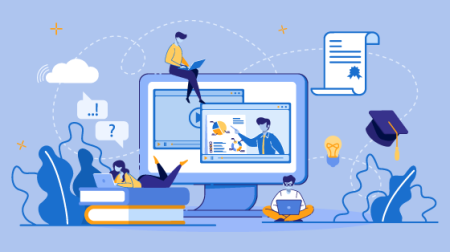 Core Competency
Health & Wellness
Risk Management
Type of Course
Partner Online Course
CECs
4.00
You will learn from a gluten-free educator, parent and 11-year old camper with Celiac disease just how critical the kitchen staff is to the camper's experience. This training is a first step for kitchen staff to increase awareness of the needs of campers who are required to maintain a gluten-free diet. Staff will learn the importance of kitchen procedures necessary to keep campers healthy.  This training emphasizes the non-obvious sources of cross contact with gluten and prevention procedures. Kitchen staff will understand the importance of gluten-free procedures and to effectively communicate with campers/parents, and management to meet the needs of gluten-free campers.   Role playing will be used to enhance awareness.

Learning Outcomes
1) At the end of this seminar participations will understand what it means to have a wheat allergy, gluten sensitivity and Celiac disease, the short- and long-term symptoms of each as well as the consequences of exposure to gluten. Participants will be able to appreciate why it is vital for some campers to maintain a 100% zero tolerance gluten-free diet.
2)  At the end of this seminar participants will demonstrate knowledge about kitchen procedures (e.g. food prep, storage, serving procedures) necessary to keep gluten-free campers healthy including sources of cross-contact with gluten and methods of eliminating cross-contact.
3) At the end of this seminar participants will be able to identify the physical and psychological needs of gluten-free campers and develop strategies and methods of effective communication among the kitchen staff, the leadership team, parents and campers to address these needs. Kitchen personnel will also learn how to effectively respond to common questions about food concerns asked by camp staff, campers, and parents. 
This course can be presented online or in person.

For more information on which option would work best for your camp staff contact:
Nancy Blank, PhD
Email: nancybethblank@gmail.com
Phone: 215-820-5056