The Evergreen Winter Education Conference Program Committee is accepting proposals for innovative and dynamic sessions that help to support the conference mission: create a community of camp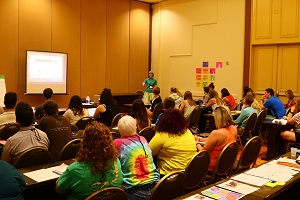 professionals to educate, inspire and prepare them to provide a high-quality camp experience for their staff and campers.
Prior to completing the proposal, please review the intended outcomes below. All presentations should relate to one or more of the outcomes; selection of presentations will be made based on this relationship.
Please note, presenters are responsible for registering for the conference, arranging and paying for their own travel and lodging, and for any other associated costs.
Intended Outcomes
As a result of participating in the Evergreen Winter Education Event, camping professionals will:
Gain cutting edge information regarding children and youth in the 21st century;
Learn valuable skills for training, coaching and supervising camp staff;
Network with peers from camps in their local area and beyond;
Build a strong leadership team within their own camp.