Jolly Corley
Jolly Corley, M.S. works with 150 university students each summer.  She has been involved in the camping industry in the mid-west and New England for over 20 years.  The past 15 years have been spent developing emerging leaders in camping through staff development.  Jolly has given workshops at the Mid-States ACA conference, ACA National Conference, camps and businesses across the USA.  Her undergraduate and graduate work revolved around leadership, group dynamics, experiential learning, philosophy and theatre.  Using games, theatre and life experiences Jolly prepares staff to understand that our own experiences are the most useful tools for reflection and growth toward a solid foundation to becoming leaders for life.
Opening Keynote — Leadership Growth Through Conflict
"For good ideas and true innovation, you need human interaction, conflict, argument, debate."  Margaret Heffernan
During this interactive session, you will learn to reframe conflict as an opportunity, rather than a barrier. By seeing conflict as a catalyst for change, you will learn to use it as a tool for increasing productivity. Jolly will explore how emotional intelligence informs our relationship with conflict and work with you to identify your responses before you become emotionally hijacked. Through activities and exercises, you will explore ways to engage in difficult conversations with staff, campers and supervisors. You will learn strategies for setting expectations and creating accountability. 
Dave Sherry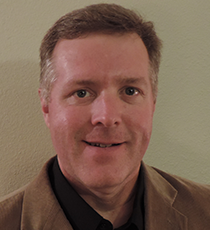 Dave Sherry is the Founder and President of The Sherry Group, LLC, a consulting company committed to helping camps and other not for profits find success and be safe.  Dave has spent 25 years running camps including leading two different camps through financial turn-arounds.  Dave have completed over 60 capital projects and raised close to 9 million dollars in capital gifts, and operated annual campaigns that raised in excess of $300,000 in just three weeks.  Dave is married to Kate and they have three kids, Dakota, Hunter and Sierra.  Next to his family, camping is his favorite topic to discuss.
Closing Keynote — Let's do this: Making Dreams Come True and Filling your Camp
We will discuss tangible ideas and projects that will help make your camp the great camp you want it to be.  We will discuss how to develop ideas and make them a reality for you and your campers.  No dream is too large when camp folks are involved.  Let's have some fun dreaming together!