Jack Schott — Camping Coast to Coast / Camp Stomping Ground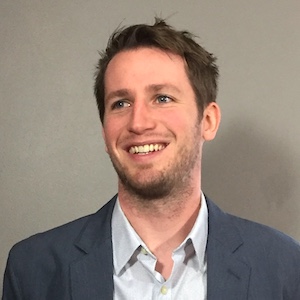 Jack struggles with rules, sitting still, and following directions. Constantly searching for new ideas and unwilling to accept the status quo, he teamed up with Laura Kriegel to found Camping Coast to Coast in 2012. With an eye for adventure and searching for what made summer camp special, they spent two years visiting over 200 camps and 47 states writing, presenting, and documenting along the way.
With just enough understanding to be dangerous, they founded Camp Stomping Ground in 2015. With no outside funding, Jack and his team have grown Stomping Ground from one one-week session in 2015 to 6 weeks and over 700 campers in 2019. Stomping Ground has built a reputation as one of the most innovative and disruptive camps in the country, challenging conventional wisdom on what is possible through program design, staff recruiting, and creating inclusive environments.
Opening Keynote
Radical Empathy: The Business Model for Summer Camps Today
As summer camps we are some of the best in the world at building communities, giving kids hope, and letting young people learn through play. That looks different now. Let's celebrate, analyze, and plan for a future we can only begin to imagine. We have an opportunity as the camp movement to re-imagine a more perfect world through camp. It will be hard. You can do it. Let's get started.