Jason LeVasseur — The Rock Star Project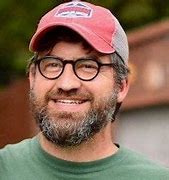 Jason LeVasseur is leadership speaker, workshop facilitator, summer camp program director, award-winning music performer, & the creator and creative director of The Rock Star Project® – a collection of original programs that combine Jason's knowledge in both teaching and music into his "Rock Star Leadership" framework.
Jason graduated with a double major in education and philosophy from Wake Forest University, with plans to become a high school English teacher, 3 season athletic coach, and residential summer camp counselor. While student-teaching in the spring of his senior year he began recording his first CD with his campus rock band. Upon the album's release his band gained instant regional recognition so he decided to postpone the classroom teaching for a year. 
25 years, 13 CDs, and 21 performance awards later - Jason is still "taking a year off". However, this successful touring life did not keep Jason from his teaching. He has continued his work in leadership education over the years as a keynote speaker, workshop facilitator, summer camp counselor, wilderness guide, and is the current Program Director for the same residential summer camp he attended as a camper.
During the academic year Jason travels and works with companies, associations, schools, colleges, and teams across the country - helping them realize their influential role at home, work, on campus, at school, and in their community. 
In March of 2020 Jason created the online group called "The Virtual Event Ideas Community" which now serves as a resource to over 10,000 community leaders, teachers, students, and higher education professionals. He has quickly become one of the most skilled virtual presenters in the industry and was named the 2020 "Virtual Artist of The Year" by The Association for the Promotion of Campus Activities (APCA). He also received the 2020 "NACA Legend Award" (National Association for Campus Activities) for his body of work in higher education.
Jason's team-building expertise and ability to captivate a crowd guide all of his keynotes and workshops, skillfully teaching his audiences the tools to strengthen their own relationships and elevate their own influence and impact. His diverse experience in working with over 2,500 campuses, businesses, camps, and associations has given Jason a broad perspective on what is important for students, teams and team leaders to succeed. 
Opening Keynote--The Rock Star Camp Counselor 
Becoming an amazing counselor takes time, dedication, and practice. Jason LeVasseur is a current summer camp program director with over 30 summers at camp as both a camper and counselor. In addition, he is an award winning performer!  As a touring musician, he has shared the stage with John Mayer, The Roots, Dave Matthews, Train, Ludacris, J.Cole, LMFAO, and Maroon 5. Join Jason at the opening keynote and celebrate everything about you that makes you an amazing "Rock Star Camp Counselor" Jason will share stories, sing songs, and get you excited about the influential role that you play as an amazing friend, team member, and mentor!