Playnote Speaker
Michelle Cummings 
Michelle Cummings, M.S., is the Big Wheel and founder of Training Wheels, a known leader in the Team Development industry.  She is also the Co-Founder and Chief Creative Officer for Personify Leadership.  She is an accomplished author and is a dynamic, sought-after speaker and consultant in the areas of leadership, teambuilding, and experiential learning. Michelle has created a wide variety of facilitation, debriefing and teambuilding activities that have collectively changed the way trainers and educators work.
Michelle speaks at more than 15 local, national, and international conferences each year and authors a weekly teambuilding newsletter called The Spokesperson that has over 15,000 subscribers in 65 countries. She has authored five books to date, with another one due for release later this year.
Michelle holds a Bachelor's degree in Psychology from Kansas State University and a Master's degree in Experiential Education from Minnesota State University at Mankato. She grew up on a farm in Norton, Kansas and currently lives in Littleton, Colorado
Opening General Session Playnote
Our kick-off playnote with Michelle Cummings will captivate you from the get-go!  Michelle prefers to describe her keynote sessions as 'playnote' sessions, rather than a lecture or monologue.  Michelle will engage you physically, intellectually and mentally with lots of opportunity for laughter and learning.
Keynote Speaker
Dr. Chris Thurber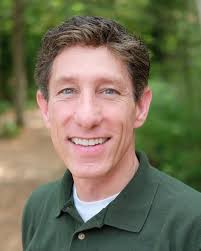 Dr. Christopher Thurber is a board-certified clinical psychologist, educator, author, and father.  He earned his BA from Harvard University in 1991 and a PhD in clinical psychology from UCLA in 1997.  A dedicated teacher from a young age, Chris has more than 30 years of experience working with camps and independent schools.
He has written numerous book chapters and scholarly articles on leadership, homesickness, and youth development, including for The Child encyclopedia, published by the University of Chicago press.  An award-winning contributor to Camping Magazine and Camp Business, Chris has also shared his opinions and expertise on national and international radio, television, print media, podcasts, and webinars.
In 2007, Chris co-founded ExpertOnlineTraining.com, which quickly became the Internet's most popular and respected educational resource for youth leaders.  Chris also co-authored the critically acclaimed Summer Camp Handbook with Dr. Jon Malinowski and he designed the ACA's homesickness prevention program, a DVD/CD set for new camper families entitled The Secret Ingredients of Summer Camp Success.
During the academic year, Chris serves as a teacher and psychologist at Phillips Exeter Academy, an independent, co-educational secondary school.  He and his wife, Simonida, an analytical chemist and musician, live in New Hampshire with their sons Danilo, born in 2002, and Sava, born in 2004. You can find the boys' violin performances on the YouTube channel, Exeter Thurbers. To learn more about Chris, and access all of his publications, please visit his website, DrChrisThurber.com. 
Comprehensive Abuse Prevention: Ten Powerful Ways to Safeguard Campers and Staff 
Prevent harm and avoid litigation with a sophisticated approach to camper-camper, staff-staff, and staff-camper mistreatment. Reading your staff the riot act or a litany of symptoms does little to cultivate healthy relationships, prevent harassment, or promote true understanding. Only a customized, wrap-around approach to abuse prevention that includes parents, campers, and staff under the same respectful umbrella will bring you peace of mind. Remember, it's not just preventing the bad, it's also about promoting the good.
Closing Cap Note Speaker
Laurie Browne, PhD
Laurie Browne, PhD is ACA's Director of Research, where her work focuses on advancing the industry through high quality research and by supporting camps in their local research and evaluation efforts.
Prior to joining ACA, Laurie directed an ACA accredited day camp while completing her graduate degrees at the University of Utah.  Laurie lives with her family in Salt Lake City.
Camp Evaluation 101:  Simple Strategies for Staff at All Levels
Let's face it- evaluation does not always feel like the most fun or straight forward task.  But we can all agree that evaluation is important, especially if you want to improve your programs, train and retain staff, increase enrollment, compete for funding, and advocate for the work you do.  This session provides simple strategies for collecting evaluation data from campers, staff, and parents.  By focusing on evaluation use, we will discuss how staff at all levels can support your camp's evaluation goals as a part of their normal, day-to-day work.  You will also receive two camp-specific evaluation tools and practice using these tools with other session participants.