This summer is a great time to focus on the planets!
Camp programmers are invited to apply for this summer's Solar System Exploration Public Engagement Institute! This free four-day institute takes place July 23–26 at Johns Hopkins' Applied Physics Laboratory in Laurel, Maryland. It includes presentations by planetary scientists, a variety of hands-on activities, and tours of Applied Physics Laboratory, Goddard Space Flight Center, and the Smithsonian. All who conduct programs for children or the public are welcome to apply. Learn more.
Summer 2018 has a parade of planets! Mars will be visible in the east after sunset starting in late July. Venus will be very bright in the west throughout the summer, with Jupiter also bright and high in the sky to the south. Saturn will be fainter than the other planets, between Jupiter and Mars. You'll be able to find more details this summer at NASA's What's Up video podcast.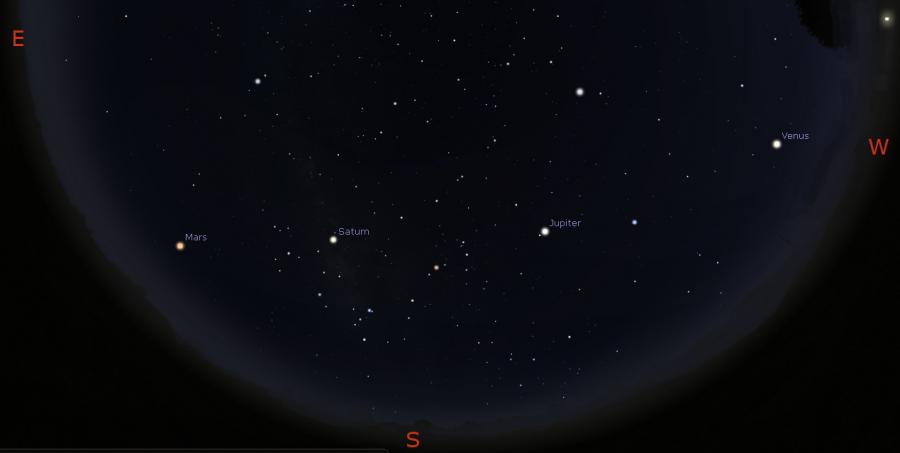 The InSight mission has or will soon launch to Mars from Vandenberg Air Force Base in California. InSight (short for Interior Exploration using Seismic Investigations, Geodesy and Heat Transport) will land on Mars on November 26, 2018. It will investigate Mars' interior, using a seismometer, a heat probe, and other instruments.
There are a couple of activities you can do with campers while discussing the InSight mission:
Recipe for a Planet is a simple, fun (and sometimes messy) activity where participants build edible models of Earth (below) and Mars to compare their sizes and illustrate their internal layers. Simpler directions are also online.

Marsbound is a board-game activity that teaches the process of design, engineering and technology for a mission to Mars.
A variety of other Mars resources and activities are available at https://mars.nasa.gov/participate/marsforeducators.
For more information about planetary exploration, check out NASA's Solar System Exploration website: https://solarsystem.nasa.gov.
Christine Shupla leads the Lunar and Planetary Institute's professional and materials development for a variety of audiences, and serves as NASA's liaison to the American Camp Association. 
Image of Edible Earth and Mars courtesy of the Lunar and Planetary Institute.