I think we can all agree that the 2020 ACA National Conference in San Diego was one for the ages! From incredible learning sessions to a fun, exciting, and interactive exhibit hall, our first ACA conference experience lived up to and even surpassed expectations.
On behalf of my team, I am so thankful that we had the opportunity to meet so many amazing folks who are experts on the camp industry and so passionate about providing the best experience possible at their own camps.
As first-time exhibitors at the conference, we thoroughly enjoyed hearing your thoughts and perspective on camps while also showing you Payscape Registration, our full-service, online registration platform built specifically for camps, conferences, and all types of events. 
Now that we have had some time to reflect on ACA 2020, I want to discuss the three biggest takeaways that our team learned and discovered during the conference. I hope these takeaways resonate with your own or provide additional insight into what's happening within the camp industry today and in the future!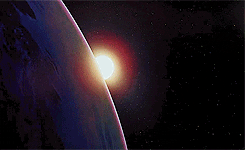 Let's dive right into our three big takeaways!
---
1. 80% of camp experts are less than thrilled about their current camp registration platform
Simply put, we had a lot of conversations with folks from all corners of North America who own and manage camps of all types, sizes, and concepts. Although everyone runs their camp organizations differently, we found that 80% of you are less than happy about your current camp registration platform.
In fact, when we asked, "How's your current online registration platform?", the most common answer was often, "Meh...." and shortly followed by, "It's okay, but..."
What does this mean exactly? 
From a persistent need for missing features to confusion over pricing plans to hit-or-miss customer support, there are a variety of factors and attributes that camp organizers and managers continue to wonder about when it comes to their registration platforms.
We also found it surprising that many of the folks we spoke with are not only unhappy with their current software but also the fact that they cannot make an immediate change due to existing contracts or a lack of priority buy-in from key decision makers.
Perhaps more alarming was that these concerns mostly stemmed from camp employees who spend more time than anyone else in their organizations' current registration platform but, in the end, have little say in proposing a change to an alternative option.
While it is true that every camp has specific needs and processes, and, in turn, looks for a registration platform that can satisfy its entire list, we quickly discovered that many camps are currently "settling" with platforms that are unable to cross off a significant portion of requirements.
So, despite there being a vast array of technological options for camps to digitize their registration processes, many are still skeptical and even dissatisfied with what is currently at their disposal.
---
2. Every camp is on high alert when it comes to cyber security and risk management
If you read my blog post that went live prior to the conference, then you may remember me talking a great deal about camps' growing concerns over cyber security and risk management. Although we were not truly surprised to hear it, many of the camp experts we spoke to in San Diego also shared this worrying thought about the difficulty of keeping camper data and payment details safe from hacks and leaks.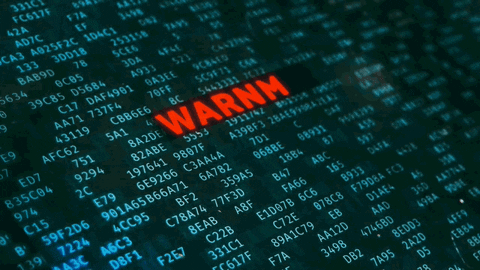 With the rise in popularity of consumers paying for services online simply by entering their credit card numbers or bank account information, data security has become a serious topic of discussion. Unfortunately, some of these discussion points have surfaced only after the occurrence of major breaches, including the Equifax scandal which impacted 147 million Americans alone. 
Throughout ACA 2020, multiple folks shared stories with us about campers' families consistently asking about their camp's cyber security and even described old camp policies that still involved the use of delicate paper documents that could easily be lost or stolen off of a desk.
The truth is that everyone at the conference was aware of the constant possibility that their campers' information could be compromised from a quick leak. The most alarming lesson we took from this subject was that a majority of camp organizers are not totally sure how they can put their best foot forward to maximize data security for themselves and their campers.
In response, here is a bonus take home lesson for you:
The next time you speak with someone from your online registration platform, ask them about how they deal with data security, potential data breaches, and, most importantly, how they are protecting you. If they don't have a good answer, then you have good reason to be concerned!
---
3. Camps are feeling the heat of competition and looking for more ways to create more revenue
Whether you are a soccer camp, adventure camp, or science camp, competition between camps to attract the most attendees has never been more fierce than it is today. After all, over 14,000 day and overnight camps exist across the United States and that number will only keep growing every year. 
The camp experts we spoke to in San Diego have also noticed how quickly the camp industry has grown over the last decade. Simply put, they know other camps are out there that offer similar activities, amenities, and arrangements to their own. As a result, camp organizers are placing more and more focus on how to differentiate their organizations from others, and that effort has a direct impact on their year-end balance sheets and income statements. The race to remain relevant and top of mind is definitely on!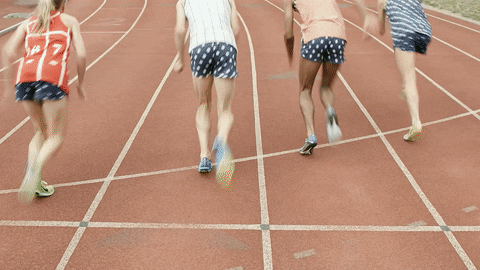 From a wider perspective, organizers are in search of ways to create more win-win situations for their camps and those who attend them. This process could involve offering custom options and add-ons for campers who wish to build their own camp experiences or enjoy extra perks while at a camp session. 
For example, a traditional day camp could start offering an 'exclusive overnight VIP package' that provides overnight lodging, more meal options, and other cool perks to campers who are willing to pay an extra fee upon registration. The win-win situation is complete when campers go home bragging about their amazing VIP experience to friends and the camp providing the experience sees a surge in revenue.
There is no escaping the fact that competition in the camp industry is set to remain aggressive and strong for the foreseeable future. A truly viable response to this fact is creating additional revenue streams for your camp while simultaneously offering unique experiences to campers that no other camp can compete with right now.
It is all about creating those win-win situations which will ultimately help your camp thrive in the face of competition!
---
So, there are the three most crucial takeaways that our team at Payscape Registration took home from the ACA National Conference this year.
Did you have similar takeaways? Either way, we hope you had a fabulous time in San Diego and learned even more about how to grow and enhance your camp this year and beyond. See you at ACA 2021 next February in New Orleans!
Are you curious to see how Payscape Registration tackles each of these takeaways head on? Check out our "3 Reasons Why" video below to learn more and get started with a free trial today!