ACA is pleased to announce the hiring of a new chief marketing officer and a new director of accreditation.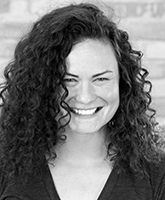 Kelley Freridge began her new role as chief marketing officer on January 7, 2019. With ten years of senior leadership roles in the outdoor industry at Eastern Mountain Sports, Patagonia, Chaco, and most recently the Gluten Free Bar, she brings consumer insight and digital savvy to her role with the American Camping Association.
Kelley points to her childhood experiences growing up at Van Buren Youth Camp as the compass she leverages in every business decision. As a National Outdoor Leadership School graduate and mother, Kelley recognizes the essential value of outdoor experience in developing tomorrow's leaders and is passionate about passing down this cornerstone to the next generation.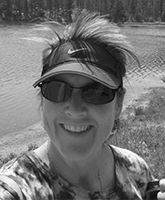 The search for a new director of accreditation has come to a positive conclusion. Danielle Pinney, the current ACA standards manager in the Western Region will begin her new role as director of accreditation on January 21, 2019. As many of you know, Danielle's employment with ACA began more than 11 years ago as the section executive for ACA, Northern California. She took on a newly created role in 2015, joining a nationwide standards team and the Western Region of ACA.
Danielle has brought expertise, leadership, and humor to the western region standards program and we are grateful that she will continue to serve ACA, sharing her volunteer management skills, knowledge and expertise with all ACA camps and volunteers. Prior to joining ACA staff, Danielle was an ACA member and served as an accreditation visitor. She worked with Camp Fire in Sacramento and the Girl Scouts in Los Angeles.
Please join us in welcoming and congratulating Kelley and Danielle on their new positions!