January 8, 2020
Online registration is now closed.  Please join us at St. Vincent's School for Boys for onsite registration.
Who should attend?
Camp Directors, Program Directors, Medical Staff, Facility Staff, Risk Managers, Park and Rec Leaders, Youth and Childcare Workers, OST Administrators
About the Event
Join us for a day of LEARNING and CONNECTION at this Camp Now, Wine Later event.
CAMP NOW (education)
Begin your day with professional development focused on addressing the staffing crisis with the team leader from ACA's Project Real Job workgroup.  Kim Aycock will share findings from the workgroup on what is takes to attract, train and retain the best summer staff members.  We will examine recruitment strategies, add training tools for positive staff culture and learn how to not only get the strongest staff members to return, but also enlist them as your best staff advocates to attract other great staff members. We will also hear from experts on how new regulations can impact your staff policies, training and insurance coverage.
WINE LATER (celebration)
After a full day of learning, you deserve to kick back and treat yourself to an evening of wine tasting and dinner with your extended camp family. Hosted at the beautiful Catholic Charities St. Vincent's School for Boys in San Rafael, enjoy local wines, delicious food, and time to relax and share stories of your memorable summer.
Attendee Information
Wine Tasting
Prior to the awards banquet we will enjoy passed hors d'oeuvres and wine while we network and relax.
Award Recipients 
In addition to this gathering, we will be honoring and celebrating volunteers and camp professionals for their contributions to camp.
Service Awards- Terry Bolton and Kennerly DeForest 
Community Service Award- Camp Acta Non-Verba
Starburst Award- Heather Vilhauer
Redwood Grove Circle Award- Sharon Kosch, Gemma Miner, Sari VanOtegham
Distinguished Service Award- Sharon Kosch
Questions? Contact
ACA Staff: John Beitner
Event Chairs: Sari VanOtegham, Gemma Miner and Rick Garcia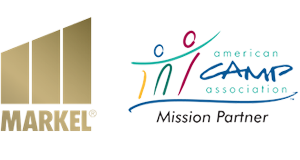 A Special Thank You to Our Event Sponsors
Interested in sponsoring this event? Contact Michele Branconier