Youth Mental Health First Aid
Wednesday, January 22, 2020
9:00 am - 6:00 pm
Nationwide & Ohio Farm Bureau 4-H Center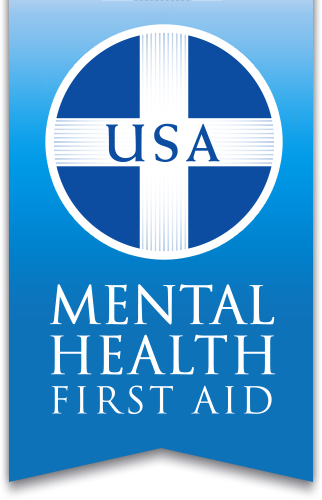 Instructors: Cindy Wilfong - Akron YMCA & Megan Gierhart - Cincinnati YMCA
Mental Health First Aid is an 8-hour course that gives people the skills to help someone who is developing a mental health problem or experiencing a mental health crisis. The evidence behind the program demonstrates that it does build mental health literacy, helping the public identify, understand, and respond to signs of mental illness. Just as CPR helps you assist an individual having a heart attack, Mental Health First Aid helps you assist someone experiencing a mental health or substance use-related crisis. In the Mental Health First Aid course, you learn risk factors and warning signs for mental health and addiction concerns, strategies for how to help someone in both crisis and non-crisis situations, and where to turn for help. Topics covered includes depression and mood disorders, anxiety disorders and substance use disorders.

Mental Health First Aid teaches about recovery and resiliency – the belief that individuals experiencing these challenges can and do get better, and use their strengths to stay well.
Registration Fee: $65/Members - $100/Non-Members
Staff Training Workshop
How to make sure your staff training is Fun, Engaging, Educational & Transformative
Wednesday, January 22, 2020
1:00 pm - 4:00 pm
Nationwide & Ohio Farm Bureau 4-H Center
Camp is fun, engaging, educational, and transformative, but is your staff training? The ideal staff training mirrors the camp experience in every way possible. With a few tweaks and a change in focus, your staff training can become experience first, resulting in a better understanding and investment from seasonal staff. To get the most out of this workshop, participants should bring any previous or current staff training plans, share ideas, and work to apply a tried and true model to suit their camp's needs. 
Together, we will spend time scaffolding out your staff training.  Come create the staff training experience that works for today's staff.
Registration Fee: $30/Members - $60/Non-Members
Stump the Standards Instructor - FREE
Wednesday, January 22, 2020
9:30 am - 11:30 am
Nationwide & Ohio Farm Bureau 4-H Center
Preparing for your upcoming accreditation visit?   Do you have questions about applicability, interpretation or specific standards?  This is your chance to stump the standards instructors during this interactive time for discussions, questions, and coaching. Bring your documents and your Accreditation Process Guide (APG), 2019 edition, ask your questions and make sure you're on track for a successful visit. 
Prerequisite: Actively working on Accreditation for 2020 or beyond AND completion of an Accreditation Process Workshop.