ACA's Print on Demand feature allows camps to build their brand through a one-stop online shopping portal. Order brochures, posters, or other materials that will help build your brand. The customizable, click-friendly menu makes design simple. Offering flexible order quantities and competitive pricing, ACA's Print on Demand makes marketing your camp easy. 
And to help Accredited camps share their story, the Print on Demand portal also allows Accredited camps to order a "Value of the Camp Experience" and "Why We Are an ACA Accredited Camp" brochure, featuring the ACA-Accredited logo.
Please note that these are only available for ACA members of Accredited and member camps.
Browse products.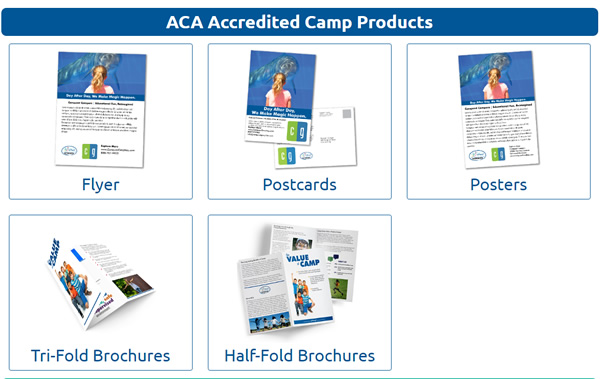 Select your product.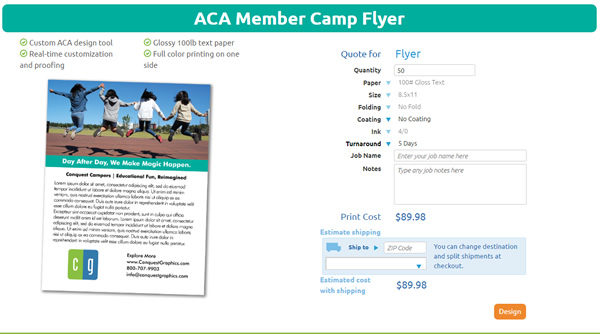 Customize your product.