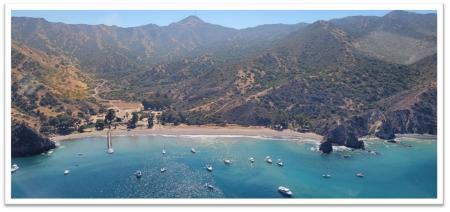 Catalina Island Conservancy is offering a unique opportunity for a long-term lease of a unique and desirable campsite located at White's Landing on the leeward coast of Catalina Island. The property sits on one of the largest areas of flat terrain on the Island, on Conservancy property. There are currently four tenants on this parcel, all of whom have been on site for several years. Three of the tenants occupy the main site on the property which totals approximately 32 acres of land including 1,600 feet of beachfront. The site can be accessed directly by water (via existing pier and float) or, if necessary, by 4x4 vehicle from either Avalon or Two Harbors areas.
Leasehold amenities include:
One dining hall with full commercial kitchen (capacity not known) 
Three-bathroom facilities (each with separate men's and women's facilities) 
Nine wood-framed bungalows (for staff or upgraded guest housing) 
Twenty-five raised tent platforms with canvas structure (each has a capacity for four campers) 
One general storage building 
One outdoor basketball court 
One outdoor amphitheater 
Any use of this site must comply with the planning and zoning regulations promulgated by the County of Los Angeles via Title 22 of the Los Angeles County Code. As noted in this code, White's Landing enjoys much more use flexibility than other parts of Catalina Island, making it a premier tenant location.
Please contact Sacha Field, director of property management (sfield@catalinaconservancy.org), with questions or interest in receiving the RFP for this leasehold.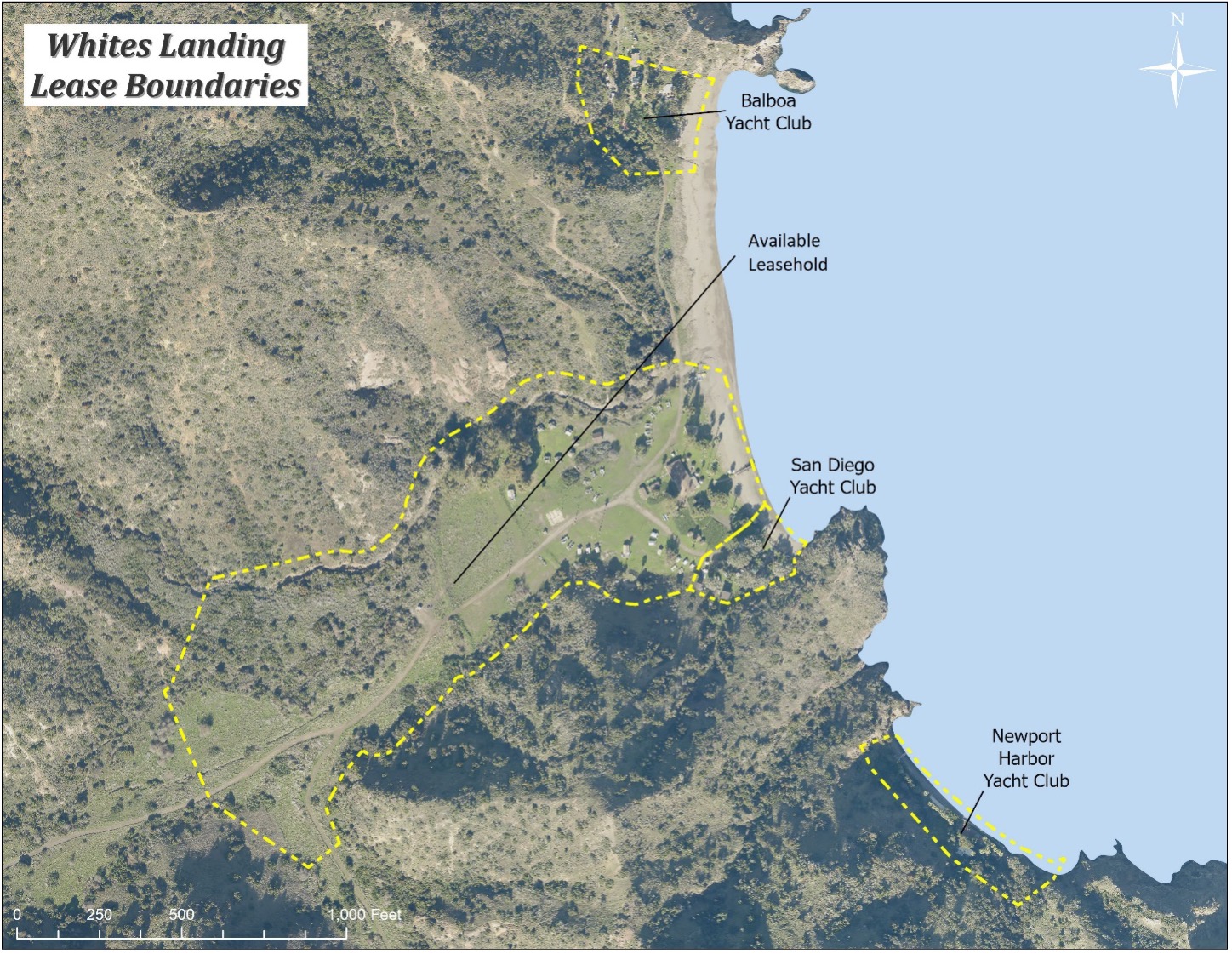 ---
Periodically, the American Camp Association (ACA) makes timely and relevant information about products and services available to its members so they can make informed decisions for their camps. However, the ACA does not endorse products, services, or companies.