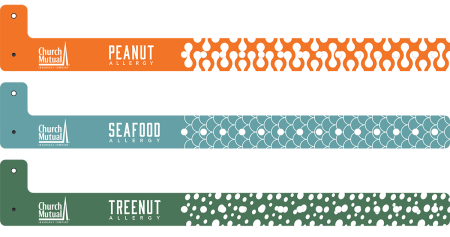 When you run a camp, parents trust you to keep their children safe. A big part of that is making sure you take necessary steps to reduce risk.
Church Mutual is committed to helping you create a fun, safe and secure environment for all campers. 
That's why we offer easily identifiable allergy wristbands and color-coded swimmer safety wristbands to our customers at no cost! 
---
Periodically, the American Camp Association (ACA) makes timely and relevant information about products and services available to its members so they can make informed decisions for their camps. However, the ACA does not endorse products, services, or companies.