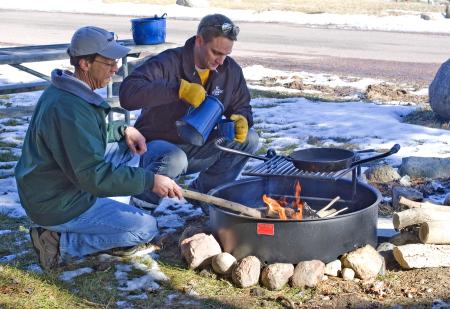 The campfire is a popular part of camping any time of year — spring, summer, fall . . . even winter. Maybe especially for cold weather camping when the fire can warm you and your food. Pilot Rock brand campfire rings provide a solid steel wall ring for a true fire barrier.
Sizes range from 26" to 56" diameters for single campsites up to large group areas. Various models offer side heights of 6" up to 24". Other design options include: wheelchair-accessible fire rings, and stainless-steel units.
Most fire ring designs include a cooking grate, but you can order one without the grate if you want to just enjoy the campfire.
Pilot Rock campfire rings have been a camping tradition since 1959. Made in the USA.
Contact:
Customer Service Dept.
800-762-5002
customerservice@rjthomas.com
pilotrock.com/product/campfire-rings/