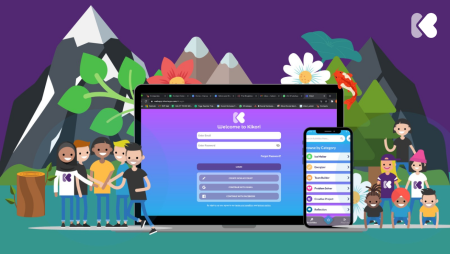 Kikori App — the community-driven platform that provides counselors and educators with access to team building activities that will help your campers play, reflect, connect and grow.  Kikori's secret sauce is experiential education — a universal way to help youth connect with others, build self-awareness, and gain insight into their special strengths. 
All  available on Apple and Android devices — and from your desktop! 
With the Kikori App, counselors can . . . 
Explore 500+ activities aligned with social-emotional learning standards, 21st-century skills, and sustainable development goals!
Organize custom PLAYlists to make camp programming easier than ever!
Filter for activities based on activity type, outcome, age, materials available, energy level and so much more!
Create unique activities based on your special camp!
Discount available for ACA members during to celebrate Camp Kindness Day every day! Use code CampKindnessDay15 to get 15% from May through August!
Kikori was built by counselors and educators specifically to make your life easier — and more fun! Check out Camp Kindness Day activities and access Kikori's weekly playlist to see five kindness activities that you can play with your campers at kikoriapp.com/kikori-for-camps!
Download the Kikori app now for free access to hundreds of activities suitable for counselors, educators and youth group leaders. 
ACA Members Offer for Summer 2022
Bring Kikori to your entire camp and enjoy 15% off with the code CampKindnessDay15
Dedicated onboarding and implementation provided by Kikori staff
Do you have activities that you would like to be a part of Kikori? Be a featured Creator and receive a newsletter, blog, and social media spotlight as well a planner created just for you!
Email Bryn from Kikori App at bryn@kikoriapp.com or sign up for a 15-min coffee chat on her Calendly for more information on how to bring Kikori to your camp and our personalized professional development services.
---
Periodically, the American Camp Association (ACA) makes timely and relevant information about products and services available to its members so they can make informed decisions for their camps. However, the ACA does not endorse products, services, or companies.