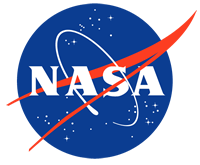 Learn more about ACA's strategic relationship with NASA
Schedule a Visit by an Astronaut to Your Camp — Interested in having an astronaut take part in your activities. Schedule a visit.
The Universe through Telescopes – Even if You Don't Have Your Own!
Engage campers in the wonders of the universe by peering through telescopes!  Use the Night Sky Network web portal to find astronomy clubs in your area. Find information on what will be visible in the night sky, as well as links to weather information and other planning tools. Start Observing with NASA by controlling the ground-based MicroObservatory telescopes from your computer – with help from "Control Telescope" web interface, which automatically lets you know which targets are up that night.  You can even download your images! Print the Constellations: Wonders Within poster series to showcase beautiful astronomical objects – revealed through NASA's Great Observatories (Hubble, Chandra and Spitzer) – along with their constellations, history, and related facts.
Making, Measuring, and Outdoor Fun
Challenge your campers with an engineering problem – Measuring Precipitation – and invite them to use common materials and tools to design their own devices. Participants test their devices and consider how NASA's satellite observations will help scientists better understand precipitation across the world. This hands-on, creative exploration works well across multiple age levels, and ties in well with your own messages about conservation. Find even more outdoor activities that include scientific data collection and analysis and integrate technology in the Survivor: Earth suite of lessons. 
Bead Craft – With a Science Twist!
From the International Year of Light 2015, experiment with simple materials, including plastic beads that are sensitive to ultraviolet (UV) light, which are generally white but turn colors when exposed to UV light. Through the activity Drive-By Science: UV-sensitive Beads, participants explore the nature and risks of UV light while experimenting what types of materials (e.g., sunscreen, sunglasses, fabric) keep the beads – and hence the participant – safe from UV light. These experiments can be done with any craft item created with pony beads – just incorporate at least a few UV-sensitive beads (available through educational retailers)!
NASA Cloud Science — Resources to incorporate into programs through the Cloud Science list on NASA Wavelength.
NASA Weather Activities — Rainfall. Clouds. Climate. Weather stations. Awesome weather activities, vocabulary, measurements, and more. Learn more.
NASA Wavelength — Resources for earth and space science education with specific activities for camps and outdoor learning centers.
NASA's "Space Place" — The "Space Place" is your go-to resource for activities that help your campers EXPLORE, DO, and PLAY.  The EXPLORE section provides fun facts, videos, and pictures.  The DO section gives you activities, books, and coloring resources.  The PLAY section shares games, puzzles, and quizzes. 
NASA's Climate Kids Page — Many activities to help youth learn about climate change and think about their role in environmental sustainability. The "Make Stuff" section provides activities perfect for camp, from constructing a solar oven for s'mores to creating paper from recycled paper.    
NASA's Cosmic Classroom — Open a door into the fantastic world of infrared and multiwavelength astronomy. Learn about astronomical topics and let NASA's astronomers answer your questions. 
NASA's SciJinks — Learn about weather and earth science.  Many activities and project ideas.  Learn more.
NASA's Solar System Ambassadors — NASA's nationwide network of specially trained volunteers (Solar System Ambassadors) are available to give talks or host events centering around NASA's space exploration efforts. Access over 500 Ambassadors in all 50 states, D.C., Puerto Rico, and Guam.  Find a listing of Ambassadors by location or name.
NASA Museum Alliance -- The Museum Alliance (https://informal.jpl.nasa.gov/museum) brings current NASA Science and Technology to communities through professional development of informal educators and access to NASA staff and materials. Over 1000 professionals at more than 570 U.S. museums, science centers, planetariums, NASA Visitor Centers, Challenger Centers, observatories, parks, nature centers, zoos, aquariums, libraries, camps, and youth groups are partners in the Museum Alliance. Informal education professionals are invited to register using the Museum Alliance Partners Application: http://informal.jpl.nasa.gov/museum/About/Application.