Emerging Professionals In Camping - Winter Retreat
January 24 - 26, 2019
Camp Granite Lake
11902 Camp Eden Road Golden, CO 80403
Join fellow EPIC's and local camp professionals for this incredible Winter Retreat! Featured speaker, Bob Ditter, will present on Staff Anxiety: The New Normal, and other valuable sessions for all camp professionals. Additionally, Bob will spend time speaking on EPIC focused topics including becoming transformational leaders and essential counseling and communication skills for staff. 
Further Educational sessions will include a program planning speed session, mentorship sessions, and a cracker barrel personalized session. Attendees will strengthen their connection with fellow camp professionals while enjoying conversations around the campfire. The EPIC Winter Retreat is an opportunity to immerse yourself in quality professional development, while creating personal and professional relationships in a small group setting. 
Attendee Information
Meet Our Featured Speaker - Bob Ditter!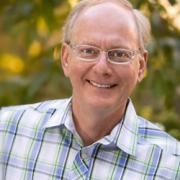 Bob Ditter has been teaching, coaching and learning from camp professionals since he was a counselor at a boys' sailing camp on Cape Cod in 1974. He is a highly regarded child, adolescent and family therapist from Boston and an internationally recognized trainer and consultant. Bob has the largest lexicon of published camp titles of anyone in the field, with 5 books, 21 training DVDs and an article or column in every issue Camping Magazine since 1987. He is currently on the Board of Harbor Camps, which operates camps for transgender or gender variant children; and is President of the Board of Boston Explorers, an urban day camp for curious, capable kids in the city who have little access to quality camp programs.  
Our Host - Camp Granite Lake
Conveniently located just one hour west of the Denver International Airport, Camp Granite Lake in Golden, CO will be our host for this event once again. Whether you are spending the night or joining us just for the day, Camp Granite Lake will provide hospitality at its best! Accommodations will be provided in renovated cabins and meals will be shared in the Lodge. 
Educational Endorsement
The EPIC Winter Retreat has been endorsed by the American Camp Association.  Educational Endorsement means that the program has been reviewed by a qualified panel to verify the goals, learner outcomes, presenter qualifications, and evaluation requirements are relevant for this educational program. Participants may earn up to 4 continuing education credits (CECs) for this endorsed program. Participants completing this program and requesting CECs must petition the appropriate certifying body regarding acceptance of these CECs.
Questions & More Information
Questions about this event? Please contact Krista White, Rocky Mountain EPIC Chair 
Questions about Registration? Please contact Raina Baker, Membership Manager - Western Region