Opening Keynote Speaker
Dr. Dana Winters ​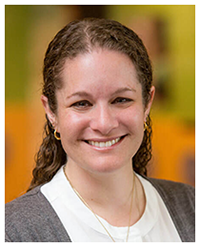 The Art of Helpful Appreciation: Extending Fred Rogers' Legacy in Helping Children and Young People   
Fred Rogers influenced generations of children and families through his television program, Mister Rogers' Neighborhood. Now, 50 years after the first nationwide broadcast of the Neighborhood, Fred Rogers' legacy lives on through his enduring commitment to kindness, compassion, and the well-being of all children. We continue to learn through Fred Rogers' words and actions. Through all of our work in service to children and youth, we can help children grow as confident, competent, and caring human beings. By focusing on the power of human relationships surrounding children and youth, we can continue to serve in the legacy of Fred Rogers.
As the Director of Simple Interactions and Academic Programs and Assistant Professor of Child and Family Studies for the Fred Rogers Center for Early Learning and Children's Media, Dana Winters seeks to apply and advance the legacy of Fred Rogers in serving children and their helpers. Through projects involving children's helpers across many diverse settings, including child care, school systems, community programs, residential care, and children's hospitals, she communicates and reflects what is simple and deep about work in service of children and their families. Dana supervises the Center's research lab, Incubator 143, which partners with educators, trainers, advocates, and researchers to focus on identifying and amplifying the simple active ingredient that universally helps serve children—the power of human connection. Dana holds a Ph.D. in administrative and policy studies from the University of Pittsburgh, a M.A. in education from Indiana University of Pennsylvania, and a B.A. in sociology from Saint Vincent College.
Closing Plenary Presentation
Operationalizing Compassion in Your Camp Setting
The work to address diversity is often focused on learning facts about "other" cultures, learning how to address those who are culturally different from us, and guarding against making mistakes. However, focusing on compassion can motivate a deeper sense of caring for others, create greater inclusion of all members of the camp community, and provide a pathway for confronting diversity challenges at camp. Join us as we explore ways you can operationalize compassion in your camp settings.
Robin Parker, Executive Director, Beyond Diversity Resource Center
Robin has built his reputation on a personal commitment to craft innovative diversity programs. His work is grounded on the idea that we can build a more inclusive society through diversity education. Before joining the Center, Robin served as a Deputy Attorney General in the New Jersey Division of Criminal Justice, and Chief of the Office of Bias Crime and Community Relations.
He received his Juris Doctor degree from the University of Illinois Law School. He is the recipient of numerous awards, including the World of Difference Award from the Anti-Defamation League of the B'nai B'rith, the Rachel Davis Dubois Human Relations Award from the International Institute, and a New Jersey Senate Citation for Excellence in Human Relations.
Along with Pamela Smith Chambers, Robin is the co-author of the books, The Anti-Racist Cookbook and The Great White Elephant. He is also the author of published articles on diversity issues, hate crime, and human sexuality.
Pamela Smith Chambers, Training Director, Beyond Diversity Resource Center
Pamela is a leading specialist on race and cultural diversity issues. She has a commitment to help people confront institutional racism and oppression through personal growth and change. Before joining the Center, Pamela was the Supervising Program Development Specialist in the New Jersey Office of Bias Crime and Community Relations and, prior to that, the Director of Counseling and Education Services at the YWCA of Trenton, New Jersey.
She received an M.S. in Counseling and a B.A. in English, with a minor in African American Studies, from Trenton State College (now the College of New Jersey). She is the recipient of awards from several organizations, including the New Jersey Coalition for Battered Women, the Advisory Board of the New Jersey Human Relations Council, and the Florence Crittenton Residential center of the Juvenile Justice Commission.
Along with Robin Parker, she is the co-author of the books, The Anti-Racist Cookbookand The Great White Elephant. She also authored the article, "Rape Care and Racism."
Featured Speakers 
Jessica and Kayla Weissbuch, Co-Executive Directors of Brave Trails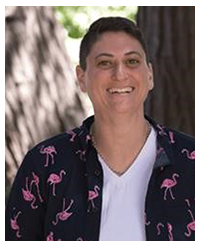 In 2002, Jessica moved to Los Angeles from Chicago in order to pursue her dream of working in television production. As time passed, she realized her longing to work with people in a more meaningful way, and was compelled to work with youth in the Lesbian, Gay, Bisexual, Transgender, Queer and Questioning (LGBTQ) community. In March 2010, Jessica earned her Master's degree in Clinical Psychology from Antioch University with a specialization in LGBT psychology and became a licensed Marriage and Family Therapist in 2016. She has worked with LGBTQ youth for over a decade starting her career at the Los Angeles LGBT Center.
Jessica is honored to be one of the co-founders of Brave Trails and continues to work with youth, building their leadership skills with programs that support LGBTQ youth to take a stand in their communities and be the leaders of tomorrow. Jessica lives to see queer youth become empowered individuals who work together to change the world.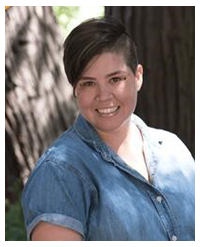 Kayla started Camp Brave Trails in 2014, alongside her wife and co-director Jessica. Camp has always been near and dear to her heart as she attended and worked at camps from the time she was 8-18 years old. Her time at camp gave her some of the most formative and impactful experiences, which she would later use as inspiration to create Camp Brave Trails. After this, she took the next several years to dedicate herself to LGBTQ education and leadership work at the LA LGBTQ Center and throughout LAUSD schools.
Alongside running Camp Brave Trails, Kayla lives in Los Angeles with her amazing wife, son, cat, and dog. It is her goal that Camp Brave Trails provide the same feeling of love and home that camp provided for her growing up. With that, she hopes campers will spread this feeling to their committees and help create a more vibrant and welcoming world for all.
Tom Leahy, President, Leahy & Associates
Tom will facilitate the Open Space conference content workshop.
Tom Rosenberg, President/Chief Executive Officer, American Camp Association
Tom will update us on current ACA initiatives, strategies and priorities.