Opening Keynote
Meet Staff Where They Are Rather Than Where You Wish They Were
Unanswered emails. Requests (demands) for time off. Parents who are way too involved. What's the matter with young people today? Most likely nothing! This generation of staff has different needs than their predecessors. This is because the way we view the world and the expectations we hold for others are heavily influenced by the population cohort to which we belong. And clearly, young people and camp directors of today represent two distinct cohorts. How can we build a bridge between us? The good news is that we have an opportunity to communicate that we are in touch with the times and yet have a handle on timeless wisdom; this creates a win-win situation for everybody. Thus, to recruit and hire staff we have to demonstrate that we understand the perspectives of those we hope to hire – and meet them where they are rather than where we wish they were.
Meet Our Keynote Speakers
Kim Aycock, Camp 2 Campus Learning Solutions
Kim Aycock, MST, has 30+ years of experience blending the skills of a master teacher with the knowledge of a seasoned camp expert.  She trains camp staff at all levels and speaks professionally at regional and national conferences.  Kim has the ability to connect with and motivate learners of all ages through her interactive and innovative presentations.  
Debra Jordan, East Carolina University
Dr. Deb Jordan is a professor in recreation and park management at East Carolina University. She started her professional career in camping and has over 35 years of experience as an educator and trainer. Deb presents workshops and training sessions all over the country primarily in the areas of leadership development, diversity, and evaluation. Deb currently serves as the co-chair of Standards for the ACA SE region and is deeply involved (along with Kim Aycock) in the efforts of ACA's Project Real Job initiative. Its goal is to provide resources to camps to help them find, recruit, and hire staff. Sharing research findings and best practices, Deb connects with camps through a variety of avenues.
Pre-Conference Workshop Facilitator
Jolly Corley, M.S. works with 150 university students each summer.  She has been involved in the camping industry in the mid-west and New England for over 20 years.  The past 15 years have been spent developing emerging leaders in camping through staff development.  Jolly has given workshops at the Mid-States ACA conference, ACA National Conference, camps and businesses across the USA.
Her undergraduate and graduate work revolved around leadership, group dynamics, experiential learning, philosophy and theatre.  Using games, theatre and life experiences Jolly prepares staff to understand that our own experiences are the most useful tools for reflection and growth toward a solid foundation to becoming leaders for life.
Closing Keynote Presentation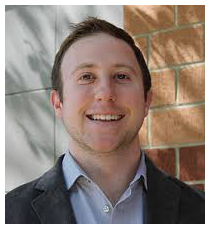 Daniel Shore is a researcher and consultant with an MA (and about to finish his PhD) in workplace psychology. He conducts research across numerous settings, from cybersecurity teams to summer camps, and turns data into action by (1) facilitating training experiences, (2) conducting feedback focus groups, and (3) creating professional development and training curricula. In the camp world, Daniel combines his ten summers of experience as a staff member, unit supervisor, and director of staff and leadership development with his research expertise to help camps strategically train staff to enhance the camp staff experience. Daniel is always looking to work with camp leaders who believe what he believes: to have a great camp with happy campers, you need happy counselors.
Email Daniel with any thoughts, questions, or interest in being a partner through research and training workshops at Daniel@IMShore.com.
From Onboarding to Retention: Signs That Your Staff Life Cycle is Healthy
Throughout the staff life cycle, camp leaders have opportunities to influence the staff experience. In this keynote session, Daniel Shore, a camp-focused researcher, will discuss familiar stages of the staff life cycle (e.g., staff training, supervisor support) with his unique, evidence-based perspective on how you can add intentionality to your approach toward the staff experience.  Daniel has partnered with scores of camps to collect data from staff about their feelings and attitudes at each stage and will translate his research into leadership strategies. In particular, these strategies will include how to identify signs of a healthy staff life cycle as well as how to evaluate and achieve your leadership goals around the various elements of the staff experience.
Featured Speaker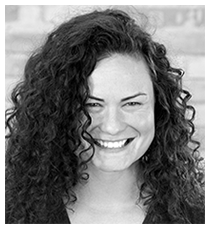 Kelley Freridge is the newly appointed chief marketing officer for the American Camp Association. With ten years of senior leadership roles in the outdoor industry at Eastern Mountain Sports, Patagonia, Chaco, and most recently with the Gluten Free Bar, she brings consumer insight and digital savvy to her role with the American Camp Association. Kelley points to her childhood experiences growing up at Van Buren Youth Camp as the compass she leverages in every business decision. As a National Outdoor Leadership School graduate and mother, Kelley recognizes the essential value of outdoor experience in developing tomorrow's leaders and is passionate about passing down this cornerstone to the next generation.