Tuesday, 28 November 2017
8:30am to 4:00pm
ACA, Southeastern will host a full day of education specifically designed for Day Camp Directors. We are pleased to announce a keynote presentation and follow up breakout session with industry thought leader David Phillips. This Florida Education Event will focus on the best practices to help you improve your programs, develop the best staff skills, increase camper retention and connect with your customers. Come meet other day camp professionals, share challenges and successes from your own program and tour ***Lynn University's*** beautiful campus to learn how they use its many resources to deliver the exemplary Pine Tree Camp. Sessions will be offered on a wide range of topics including improving fundraising, staff management and the business of camp.
***this event is not hosted, co-sponsored, or endorsed by Lynn University
Early Bird Discount Deadline: November 2, 2017.
Registration deadline November 24, 2017.
Feaured Speaker
Meet our Keynote Speaker, David Phillips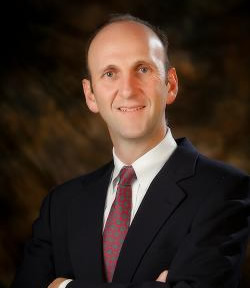 David Phillips is a native of the UK and is Principal of Immersive1st Consulting, a firm specialized in assisting not-for-profit organizations with fundraising, planning and analysis, capital projects, governance, program creation & implementation, lay/pro coaching, crisis management and other matters. Over the course of his career, David has helped to raise in excess of $100 million. He holds an MSW from the University of Pittsburgh with a focus on community organizing and development.  David has a trademark British sense of humor, and loves soccer and his wife (not in that order!).  David and Karen reside in Jupiter, Florida and have two children, Natie and Hope. 
Keynote Presentation 
Reclaiming Supervision – Hold On, Who Lost It? 
Regardless of year-round or seasonal staff, supervision is an art.  As society and culture shifts so has the way we manage, nurture and develop talent.  The balance between 'getting it done' and leveraging the process into a powerful tool of epic proportions will be outlined, discussed and (probably) debated!  You will come away with something to think about and maybe a task or two to ponder!   
Educational Session
It's About You - The Alchemy of Camp Fundraising! 
Camps employ professionals who are typically effervescent, smart, engaging and dynamic.  This combination is the alchemists dream and should result in plenty of precious metal coming your way!  So why do so some Camps struggle to raise money and retain donors?  The answer lies in understanding the interplay of art & science and how an authentic approach can engage philanthropists.  Come prepared to interact, consider your own approach and have fun.  Everyone is welcome from experienced practitioners to those discovering the alchemy of fundraising for the first time!   
Location
Wold Performing Arts Center
***Lynn University***
3601 N. Military Trail
Boca Raton, FL 33431
***this event is not hosted, co-sponsored, or endorsed by Lynn University
Schedule at a glance
8:30am – 9:00am              Registration
9:00am-9:10am                 Welcome and announcements
9:10am-10:00am              Keynote Presentation, David Philips
10:10am-11:00am           education session 1
Auditorium                            Cori Welbes, Camp Includes Me: Meeting The Needs of At Risk Youth in Day Camps
meet in Wold Lobby         Tour of Pine Tree Camp's use of Lynn University's facility
11:10am-12:00pm           education Session 2 
Auditorium                            David Philips, It's About You - The Alchemy of Camp Fundraising!
Salon                                         Susanna Coleman, Rising Adult, Challenges and Rewards of Teen Camps
12:00pm-1:00pm              lunch Wold Salon
1:10pm-2:00pm               education session 3
Auditorium                          Eileen Price, Who Are The Learners At Day Camp?
Salon                                       Melissa Friedel, Top 5 Ways to Reach Camp Parents: Before They Reach You
2:10pm- 3:30pm               Roundtable discussions Wold Salon
                                                    Special Problems for Camps Operating on a Campus, Camp Culture, Staffing Issues, Lessons in Leadership,
                                                    Partnering with Parents, Healthy Camps,  etc.
3:45                                          Closing remarks and adjourn