Meet our Keynote Speaker
John Hamilton • Camp HOPE America
john@allianceforhope.com
John is the director of Camp HOPE America. He partners with the Camp HOPE team, affiliate agencies, and camps to bring a hope-filled experience to campers. John has 10+ years as a practitioner in the camp industry and holds a master's degree from Western Seminary where he focused on leadership and cultural justice.
He specializes in forging unlikely partnerships, developing unified teams, and moving people from theory into practice. He often presents or teaches at camps and conferences.
During his keynote, John will explain how trauma informed care works to support your campers, your staff and yourself.
Featured Speakers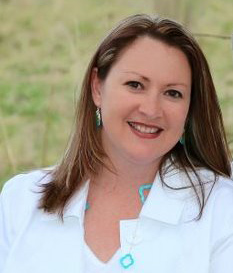 Michelle Cummings • Training Wheels
michelle@training-wheels.com
Michelle Cummings is the Big Wheel and founder of Training Wheels, a known leader in the Teambuilding field. She is also the co-founder and chief creative officer for Personify Leadership, a leadership development course. She is an accomplished author and sought-after speaker and consultant in the areas of leadership, teambuilding, and experiential learning.
Michelle has created a wide variety of facilitation, debriefing, and teambuilding activities that have collectively changed the way trainers work.
For the seminar, Michelle Cummings will teach you how to lead more engaging online meetings and trainings. She will also lead us through a Virtual Scavenger Hunt. Here is how Michelle describes it:
Your Mission Should You Choose to Accept.... is to participate in a super fun Virtual Scavenger Hunt with other conference attendees as a way to get to know one another, participate in simple online challenges, and get ideas for ways to incorporate similar events into your own programs.
Laurie Browne • American Camp Association
Laurie Browne, PhD, is the director of research at ACA. She specializes in ACA's Youth Outcomes Battery and supporting camps in their research and evaluation efforts. Prior to joining ACA, Laurie was an assistant professor in the Department of Recreation, Hospitality, and Parks Management at California State University-Chico. Laurie received her PhD from the University of Utah, where she studied youth development and research methods.
Tracey Gaslin • Association of Camp Nursing
Tracey Gaslin professor and dual-certified nurse practitioner. She has a PhD in Educational and Organizational Leadership and taught for 10 years. Tracey periodically works as a camp consultant and publishes in the areas of camp nursing and leadership. She served as medical director at a special needs camp for six years. She currently serves as executive director for the Association of Camp Nursing where she travels throughout the US and Canada educating about camp health services.
Tori Barnes • American Camp Association
Tori is part of the staff team serving the Western Region with the American Camp Association. She resides in the Bay Area, California. Her experience includes 20 years of day and resident camp directing, and youth development programs with focused work on leadership development, risk and crisis management, and LGBTQ issues. She also serves on the Crisis Hotline Team.
Yatiel Owens • Camp Winnarainbow
Yatiel Owens, MSW, has been a Clinical Social worker for over 20 years and working in the Camp industry for 33. She is the Director of Camp Winnarainbow, a socially minded, justice focused circus and performing arts camp in Northern CA. Yatiel is from Settler ancestry and lives with her family on unceded Ohlone Lands. Yatiel identifies her life's work as "To Stand in Response Ability."