by using the above link or call (866) 724-0603
Welcome to the legendary Riviera Palm Springs. We can't wait for you to explore this outstanding hotel, full of amenities, a state-of-the-art conference facility, stylish upscale rooms and lots of great spaces to just relax and enjoy Palm Springs!  Lounge by the sparkling outdoor pool where Frank Sinatra and the Rat Pack once sunbathed or indulge in innovative craft cocktails at Gypsy Rose.
Some other exciting features of the Riviera Palm Springs:
Beautiful modern hotel with two pools, hot tubs and Soleil poolside bar.
Great location - 1 mile from downtown and 4 miles from Palm Springs International Airport.
Award winning full-service spa.
Complimentary resport-wide WiFi
Reserve your hotel room by Friday, MARCH 13th!
ACA Room rates are (Guaranteed through March 13th):

$163 - Deluxe Double Queen
$163 - Deluxe King
**Important Note: ACA has negotiated a reduced resort fee for our attendees, however, the hotel's reservation system cannot be changed.  Rest assured, the resort fee will be reduced to $10/day at check-in.**
Reserve Your Room Today 
Hotel Policies - Riviera Palm Springs
Check-in begins at 4:00 p.m.; check-out is at 11:00 a.m.
The rates above are subject to the appropriate state, local and any occupancy taxes, plus $10 resort fee (discounted for ACA).
Special rates will be offered 3 days prior to and 3 days following the conference, based on availability.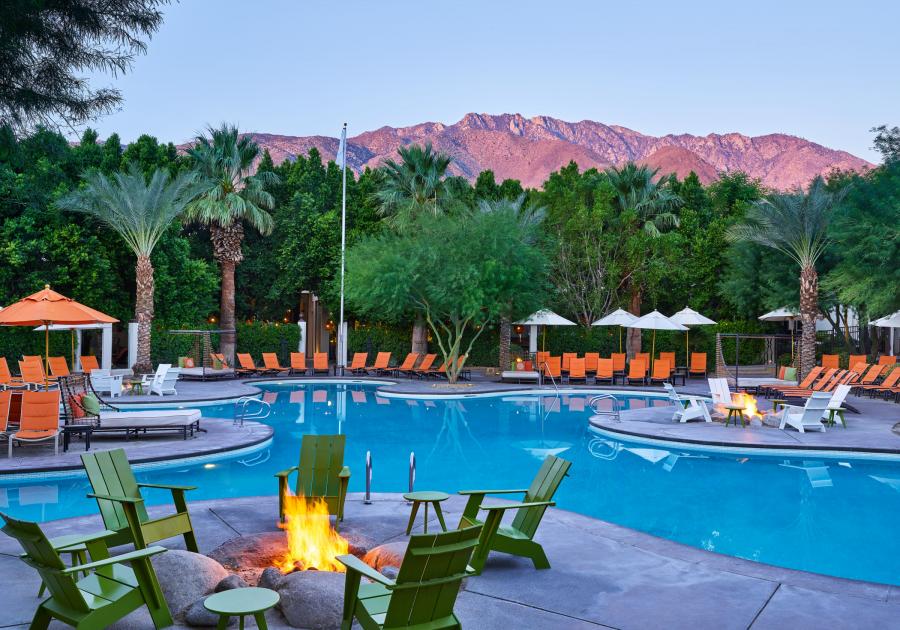 Travel: Getting to Palm Springs
Tesloop
Ride share from Los Angeles to Palm Springs. More information.
Travel by Car
Directions to Palm Springs
Distance & times to Palm Springs by car:
Los Angeles: 105 miles, 1 hour 45 minutes
San Diego: 125 miles, 2 hours 10 minutes
Santa Barbara: 204 miles, 3 hours 20 minutes
Phoenix: 270 miles, 4 hours
Las Vegas: 280 miles, 4 hours 10 minutes
Fresno: 328 miles, 5 hours 15 minutes
Yosemite Village: 415 miles, 7 hours
San Francisco: 490 miles, 7 hours 15 minutes
Travel by Plane
Palm Springs Airport, 4 miles from hotel
Ontario Airport, 69.3 miles from hotel 
Orange County Airport, 85.4 miles from hotel 
Los Angeles Airport, 124 miles from hotel 
Travel by Bus
Several departures are available each day to and from Palm Springs on Greyhound Bus. More information.
Travel by Train
Limited service to Palm Springs is available on the "Sunset Limited" train. 
More information.