Online registration is now closed.  If you would like to join us, please contact John Beitner jbeitner@acacamps.org (765) 349-3525
ACA, Chesapeake will host a combined networking and professional development event with a focus on marketing. Featured Speaker Lee Albrecht Biear, Marketing Specialist, 829 Studios will lead a workshop on how to use the great stories and pictures from your summer to jump start your marketing campaign. Promoting the Camp Fever All Year Round!
Want to do something exciting and innovative with your camp marketing engagement, but don't know where to start? This session will focus on revitalizing your connection to current campers and extending your reach to ideal future campers.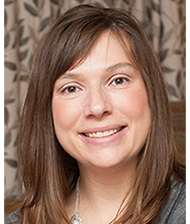 You will learn:
to identify your secret marketing resources (already in your back pocket) to promote your distinctive camp program and traditions
how to build additional marketing assets into your summer program for year-round connection with current campers
what a complete, modernized digital marketing strategy looks like to attract new campers
where to invest your time and resources to get the most accomplished
what other camps have achieved with these success strategies
Lee is a proud and passionate advocate of the camp experience - 365 days of the year. As a former camp counselor and program director, she's seen first-hand how camp helps kids develop self-confidence, lifelong friendships, and exceptional success as adults.
We will have a provided lunch and the chance to debrief summer successes and challenges. This will be a great day for Camp Directors and Camp Administrative staff alike.