ACA, Virginias will host a combined networking and professional development event with a focus on the power of connection. Featured Speaker and camp consultant "Professor" Dave Malter, will lead a workshop on how to manifest the power of human connection at camp. Camp provides an environment uniquely suited to growing the feeling of connectedness and together we will explore how to maximize this potential.
Dave Malter, MA, is the Director of the Touro University Masters in Camp Administration and Leadership, a frequent speaker at camp conferences and a consultant focused on providing solutions for youth development organizations. Dave has been involved with camps and youth development for over thirty years as a camper, counselor, administrator and consultant.
Dave grew up at Camp Discovery in New York where he spent eight summers as a camper and seven summers working with special needs campers. He went on to become the "Director of Fun" at Meadowbrook Country Day Camp and after several years joined the American Camp Association's New York professional office working on educational initiatives. When he graduated from his Tri-State position, Dave joined Pine Grove Day Camp in New Jersey as the Assistant Director.
In addition to his work with camps, Dave is a professor at Temple University's Fox School of Business. His passions are deeply rooted in providing innovative educational content and opportunities for youth leaders at all levels.
We will have a provided lunch and the chance to debrief summer successes and challenges. This will be a great day for Camp Directors and Camp Administrative staff alike.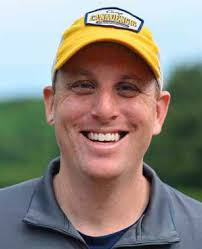 Dave Malter, MA