Accessible and Inclusive Communications Fall Webinar Series: Dates and Times 
October 20, 12:00–1:00 p.m. EDT — Expanding Your Reach
November 10, 12:00–1:00 p.m. EDT — Communication Essentials Bootcamp
December 8, 12:00–1:00 p.m. EDT — Your Virtual Welcome Mat
Description
Join us for a three-part series dedicated to helping you make your content and website more accessible and user-friendly. Learn about accessibility best practices for creating accessible documents and presentations, while auditing your website to improve usability for all.
Participants can register for the entire series or, for each session individually. Registering for all three will save $10 off the total cost! Join Now! and save. If you've never been an ACA member before, join for free and receive all the benefits of ACA membership. If you need to renew your membership, click here, we're glad to help. Or call us at 800-428-2267.
Presenter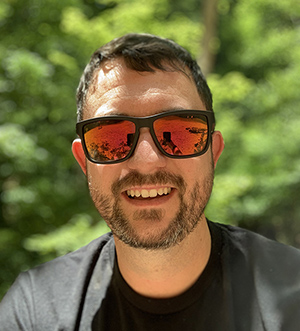 Nate Evans has been recently working as manager of the Digital Experience team, and Digital Accessibility Coordinator at Michigan State University. In his previous role, he managed a cross-functional team focused on supporting students, faculty, and staff in creating great digital experiences that are accessible for everyone. He also led MSU's digital accessibility program, working alongside campus partners to improve strategy and service alignment with institutional values and ensure campus-wide compliance with MSU digital accessibility standards, and the ADA.
Attracting and connecting teams to common goals and purpose is important to him, and he tends to do it through knowledge sharing and promoting cultures of continuous improvement. He loves a good cup of joe and enjoys mountain biking, hiking, and camping. He lives in the great mitten state of Michigan with his wife, 2 kids, and pup, Tofu.
Sessions
Session 1: October 20 — Expanding Your Reach: 5 Tips for Accessible and Inclusive Communications
In this session, learn how to develop effective communication practices that are accessible and inclusive for all campers. Learn about the Americans with Disabilities Act (ADA), the impacts of technology on campers or other individuals with disabilities, and "Why" access is important. Master the "quick tips" checklist, which includes the top strategies that you can use to make sure you are following accessibility guidelines. This session is sponsored by The Redwoods Group.
Session 2: November 10 — Communication Essentials Bootcamp: The Ultimate Field Guide for Creating Accessible Word Documents, PowerPoints, and more!
While the first session was all about "why" accessibility is important, Session #2 builds on the knowledge previous course, with an emphasis on "how" to make digital communications accessible. In this workshop, learn the essential steps to creating accessible digital materials, and checking your work to ensure compliance. Specific focus will be on using Microsoft Word, PowerPoint, and other communications tools. The session is sponsored by Active Network.
Session 3: December 8 — Your Virtual Welcome Mat: The Value of Auditing Your Website for Accessibility
Ensuring your website complies with federal ADA standards is an important step you can take to expand your reach to more campers next season and reduce barriers to accessing your services. In this session, learn how to audit your camp website for accessibility, and make improvements during the off-season. The session is sponsored by Active Network.
Contact Alicia Danenberg @ adanenberg@acacamps.org with questions.