Thursday, November 5, 2020 from 3:00-4:00pm (Eastern Time)
Description
Join this cast of real -life camp fundraisers for a revealing talk about success with fundraising. Collectively our panelists have raised millions of dollars for their organizations, so join us for an unprecedented opportunity to talk about the time, talent, and resources used to make a measurable impact on your fundraising strategy. Panelists will share real-world strategies for successes and answer questions from the participants related to grants, donations, crowdfunding, alumni, special events, and community partnerships.
Moderator:
Michele Branconier ­– American Camp Association
Panelists:
Casey Klein – Geneva Glen Camps in CO
Dan Reynolds – Akron Rotary Camp and Camp Y-Noah in OH
Mary Rogers – Sherwood Forest Camp in MO
Posie Taylor – Aloha Foundation in VT
Jessica Ryan Weissbuch– Brave Trails in CA
Panelist Bios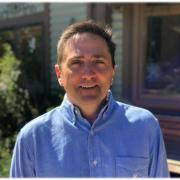 Casey Klein
– Director, Geneva Glen Camp in Indian Hills, Colorado. Casey has enjoyed a career in the non-profit industry for the past 32 years.  Beginning his career with the YMCA he has administered two resident camps in Texas before returning to his roots at Geneva Glen Camp in 2018 where he took over for his parents who had led the camp for 37 years. During his career, Casey has overseen 25 annual scholarship campaigns, and 5 different capital campaigns raising over $30M combined.  During this past challenging year, Casey put together a campaign which quickly raised $1M during the pandemic that prevented his camp from operating.  

Dan Reynolds
– District Executive Director working with Rotary Camp and Camp Y-Noah and all YMCA facilities in Akron, Ohio. Dan started his YMCA career as a camp counselor at Rotary Camp in 1995. In 1999 he became the director at Akron Rotary Camp.  Under his leadership camp has grown from serving 200 campers each summer to over 1800 throughout the year.  In addition to program growth, Akron Rotary Camp has completed over $5million in capital improvements over the past decade.  He earned a bachelor's degree in Recreation from Slippery Rock University of Pennsylvania. He is a member of the American Camp Association (ACA), served on their National Standards Commission, and is the current co-chair of the Standards Committee for ACA, Ohio. Dan also serves as co-chair for the YMCA of the USA Overnight Camping Cabinet.  He is an Akron Rotarian, a board member of the Summit County Humane Society, and serves on the facilities committee for the Girl Scouts of Northeast Ohio. Dan has been married to Wendy for 19 years and is the proud father of Christopher, 15, and Kaylee, 13.   

Mary Rogers
– Mary Rogers is the retired Executive Director of Sherwood Forest, which serves children and youth from low income families in St. Louis Missouri. Mary's connections to Sherwood Forest and ACA go back to her teen years. She is a currently a member of the National Board and the Committee for the Advancement of Research and Evaluation (CARE) at ACA. She holds a Master's Degree in Education from Harvard University. 

Posie Taylor –
Posie tumbled into fund-raising more than 30 years ago because her camp-directing job at The Aloha Foundation in Vermont was only half-time in those days. When she became executive director at Aloha in 1998, fund-raising continued to be a vital part of her work. Now, having raised money for worthy causes both as a director of development, an executive director, and a volunteer, she loves sharing a kinder, gentler fund-raising style that puts the donor first!

Jessica Ryan Weissbuch
– Jessica is a licensed marriage and family therapist and focused her studies on LGBTQ+ youth affirmative therapy practices. Jessica co-founded Brave Trails, a LGBTQ leadership summer camp with her wife, Kayla.  They dreamt of a space where LGBTQ+ campers and staff could always call a home away from home. Jessica and Kayla reside in Los Angeles with their beautiful child, Ari. Alongside directing Brave Trails, the two are actively involved in the American Camp Association and Western Association of Independent Camps, as volunteers and frequent consultants on the topic of LGBTQ+ inclusion and support on the local and national level.