Join us for the month of April as we celebrate the thousands of volunteers who make the American Camp Association possible. ACA volunteers are essential to the future success of the camp community.
Thank you for all the important work you do!
 
Volunteer Center
Blogs
Facebook Profile Frame
To help celebrate ACA volunteers in April, add the "We Are ACA" frame to your Facebook profile!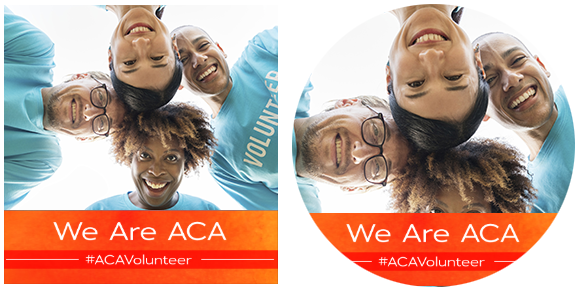 Support ACA's Volunteer Efforts
As the American Camp Association grows the total number of volunteers must also grow. Make a donation on Facebook to help support our volunteers with the tools they need to recruit and train new volunteers every day.