Meet our Keynote Speaker, Dr. Seth Silver, Silver Consulting, Inc.
Since 1998, Dr. Silver has been the principal of Silver Consulting, Inc., an independent consulting practice, where he has worked with such diverse clients as: Alcoa, Alfred State College, Alstom Transport, American Red Cross, Bausch & Lomb, Blue Cross Blue Shield, Borg Warner, Bosch Security Systems, Canada Employment and Immigration Union (CEIU), Canterbury Woods Senior Living, Cape Cod Healthcare, Charter One Bank, Durham Region Government, Genesee Regional Bank, Government of Jamaica, Harris RF Communications, Jewish Senior Life Nursing Home, Klein Steel, LeChase Construction, Ontario County Government, Pactiv Manufacturing, Rochester Catholic Diocese, SUNY Brockport, Toshiba Business Solutions, University of Ontario Institute of Technology (UOIT), University of Rochester Medical Center, and Xerox Corporation, to name a few.  His work has included consulting to senior management on such topics as cultural change, employee engagement, and customer loyalty; working with leadership teams to increase effectiveness and performance; providing clients such services as executive coaching, strategic planning, and organizational diagnosis; and teaching employees professional skills and strategies for workplace success.
Dr. Silver has developed and trade-marked a unique business process called The Workplace Covenant, which helps parties in any organization to exchange and agree upon reciprocal Obligations so they can ensure trust, feedback and alignment in their relationship.
From 2000 to 2013, Dr. Silver was an Assistant Professor at St. John Fisher College in Rochester, N.Y., where he taught Masters level students in the Organizational Learning and Human Resource Development (OL/HRD) program, in the Bittner School of Business; and at the Doctoral level in the Wilson School of Education.  From 2013 to 2014, Dr. Silver was on faculty at the Rochester Institute of Technology (RIT), in the College of Applied Science and Technology, as a Lecturer (non-tenure track professor position) in their HRD Masters program.
Prior to his consulting practice and college teaching, Dr. Silver served as an Internal Consultant and Manager of Organization Development for the largest engineering division of the Xerox Corporation, in Rochester, NY.  He was co-responsible for the development of leadership and learning strategies for 500 managers across the country.  His responsibilities included the design and delivery of empowerment and team effectiveness training, individual coaching and counseling for managers, and conducting staff development workshops.  He also co-developed the company's Technical Development Advisory (Mentoring) Program. 
Dr. Silver holds a Bachelors degree in Social Psychology from the University of Toronto; a Masters in Industrial and Labor Relations from Cornell University; and a Doctorate (Ed.D.) in Human Resource Development from The George Washington University.  His doctoral research examined the relationship between leadership behaviors, engineers' perceptions of empowerment, and team and individual performance.  Dr. Silver has published in Training Magazine, the Academy of Management Journal, the Journal of Management Inquiry, and Training and Development (T&D) Magazine. He is also on the Board of Directors for several non-profit organizations in the Rochester area. 
Keynote Presentation
Leadership Matters - A Brief Overview of Transformational Leadership
This session will introduce participants to the well researched concept of "transformational leadership", how it is different from "management", and the key competencies that are central to it.  Participants will see how their own experience with a 'best boss' reflected many of the main behaviors of transformational leaders, and as a result learn how they can improve their quality of leadership.
Transformational Leadership - A Top 10 List to Put it into Practice
This session will quickly introduce participants to 10 key 'practices' derived from the concept of transformational leadership.  There will be brief opportunity for 'skill practice' and reflection on how to improve as a leader in the context of running a summer camp
Tracey Gaslin, Ph. D., CRNI, CPNP, FNP-BC Executive Director, Association of Camp Nurses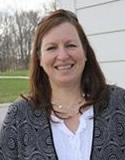 In 1996, Tracey offered to help out during a week of camp for children with bleeding disorders. That was all it took to win her heart to camp nursing! She has been a camp nurse every year since that time expanding her interaction to children with a variety of health conditions.  Along with camp nursing she has worked in multiple nursing capacities in acute care, home care, case management, and legal consulting. Tracey has worked the past 10+ years as a nursing faculty member and as a PNP for a private practice. Much of her research and publications have addressed nurse's role in the camp environment, pediatric health management, self-esteem enhancement, infusion therapy, and leadership.  In 2008, a new medical camp facility was created where she served as the medical director for 6 years.   Through camp, she has been able to serve children with health alterations including hematologic disorders, cancer, physical disabilities, asthma, epilepsy, visual/hearing impairment, burns, heart disease, muscular dystrophy, and many others.  By serving on the ACN board, as President, and now as the Executive Director, Tracey hopes to create wonderful opportunities to engage camp professionals, to disseminate standards of care and expand research efforts. 
Tracey will provide engaging talks on 
What is MESH (Mental, Emotional and Social Health)
This discussion will highlight the various aspects of mental, emotional, and social health.  Participants will have the opportunity to discuss MESH challenges and gather helpful prevention and intervention activities.  Resources will be provided for future use. 
and Effective Delegation for Camp Health and Safety
Most camps require the use of delegation to provide care and support to campers.  Are we providing the important training necessary for safe delegation?  This session will discuss practice guidelines for delegating care and services to unlicensed personnel and methods for incorporating into the camp structure. 
Gemini A. Murray, M.S. GA Murray Consulting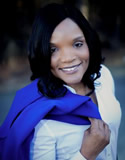 Gemini is a Seasoned Educator and Motivational Speaker with more than ten-years experience in academia and an extensive Criminal Justice background. She holds a Master's Degree in Human Services and is a founding member of the University of Saint Joseph Criminal Justice Blue Ribbon Advisory Board; she was actively involved in the design and development of the university's first Criminal Justice Bachelor's Degree Program. Gemini has a passion for teaching and for bringing value to people; she has researched, designed, developed and facilitated various programs relating to contemporary issues including but not limited to, Sexual Harassment Prevention, Diversity, Multiculturalism, Domestic Violence, Leadership, Juvenile Justice and Community Development. She has been a Plenary Panel member and has facilitated various leadership workshops at the Hampden County Sheriff Department's Women in Criminal Justice Conferences with rave reviews. In 2013, she was recognized for her work with an Achievement Award from The Connecticut Chapter of Men and Women for Justice, Inc., she received a Public Leadership Citation from the Connecticut State Treasurer, a Certificate of Special Recognition from a Connecticut State Senator, and the Connecticut Lieutenant Governor issued her a Law Enforcement and Community Award. Gemini enjoys helping people and volunteers as an instructor at the Western Massachusetts Correctional Addiction Center.          
Gemini will provide two presentations
Diversity, Inclusion and Social Justice: Empowering Young People, Inspiring Empathy
What is Diversity without Inclusion? Today's high school and college age teens are growing up in a culture where diversity and inclusion are critical aspects in creating a better world. This workshop will focus on Diversity, Inclusion, and Social Justice especially as it relates to High School and College Age workers. We will engage in thought provoking discussions about how to empower young people to be more empathetic, self-aware, and motivated to take action in spite of the obstacles to social justice. 
Sexual Harassment Prevention: Helping Teens Recognize and Interrupt Unhealthy Ideas and Behaviors
Has Sexual harassment become a "way of life" for high school and college-age teens?
This workshop promises to be engaging, interactive and will challenge the audience to examine what sexual harassment is, where it happens, the prevalence of the problem, and the consequences for victims, perpetrators, the organization and society at large. Furthermore, we will engage each other in thought provoking conversations about modern challenges that contribute to and perpetuate the problem among high school and college- age teens. As advocates of Positive Youth Development, we have an obligation to study and implement prevention/intervention strategies that will empower young people to take action now by recognizing the dangers, interrupting unhealthy ideas and behaviors, and keeping themselves safe from the pitfalls of sexual harassment down the road. 
Guy Mott,  Adventure Tree.org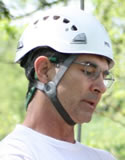 Guy has been adventuring all his life (long distance hiking such as the 500 mile Colorado Trail, many years and 1300 jumps as a sky-diving instructor, earned an advanced belt in the study of martial arts, etc.) so he felt called to a career in adventure education.
Guy's technical aptitude and natural teaching ability combined with his love of the outdoors led him to adopt recreational tree climbing as a core learning modality. Today he is well recognized as a tree climbing facilitator and trainer for school groups and camps around the country. He's a co-founder of the Experiential Education Exchange of St Louis, which brings together local formal and informal educators who support experiential education across the St. Louis region. Guy also co-founded Science In A Tree, which works to integrate science lessons with tree climbing. When he's not busy supporting experiential education in St. Louis, he is on the road helping to expand tree-climbing opportunities by training staff at camps, schools, youth groups and other organizations to start their own tree climbing programs.