Michelle Cummings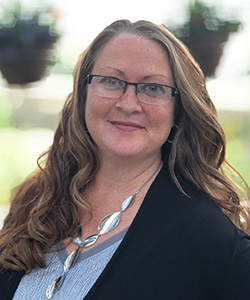 Michelle is the Big Wheel and founder of Training Wheels https://training-wheels.com/about-us/, a known leader in the Team Development industry.  She is also the Co-Founder and Chief Creative Officer for Personify Leadership, a Leadership Development organization. Michelle is an accomplished author and is a sought-after speaker and consultant on leadership, teambuilding, and experiential learning. Michelle has created a wide variety of facilitation, debriefing and teambuilding activities that have collectively changed the way trainers and educators work.
Opening "Playnote" — Purposeful Play
The philosopher Plato was once quoted as saying, "I can learn more about a person in an hour of play than a lifetime of conversation."  In this playnote, Michelle Cummings will share insights and strategies on how to surface behaviors through play and kick off the conference with a large-group icebreaker.  If you think about it, carabiners are most vulnerable when they are unlocked and open.  And coincidentally, so are people. Michelle will engage you physically, intellectually, and mentally with lots of opportunity for laughter and learning.  Attendees will discover how powerful the impact of the value of connection, leadership, and purposeful play have on the participants in your programs. 
Sam Stecher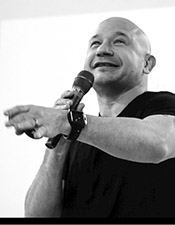 Sam has been changing school culture from the inside since 1997, serving in roles ranging from Paraprofessional to Superintendent of Schools. Sam got his start in education as a teacher at Horizon Middle School where he taught History and coached wrestling for 11 years. He is also co-founder, with his good friend Mark, of an educational consulting firm known as MissionMonday.com which specializes in providing leaders, educators, schools, and communities with interventions to foster a positive school culture. He also co-authored It Happens in the Hallway, a dynamic account of experiences in the classroom.
Sam has provided instruction, training, and leadership at every level from elementary school to university institutions. Through MissionMonday.com as well as the opportunity to speak at conferences and schools, Sam and Mark have been able to connect with thousands of leaders and educators nationwide. This endeavor began years ago in a little coffee shop where two good friends would get together to talk about their successes and failures as teachers. Logically it grew beyond the classroom to changing the world. And that conversation never really stopped. Consider this your invitation to join them.
Closing Keynote — MissionMonday: Take the Random Out of Random Acts of Kindness
MissionMonday is a plan to impact your community and make it a better place one week at a time. Learn how to use intentional interventions to impact the climate, culture, and individual relationships. Sam will help you take the Random out of Random Acts of Kindness. You will leave with a plan to engage stakeholders and empower them with consistent interventions to foster the assets everyone needs to be authentically successful, socially responsible, and emotionally sound.