Presented on November 6, 2016 at Camp Manito-wish YMCA 
Excellence in Program Award Winners - Camp Phuoojywg-Friend (Friend-Friend) and Camp Anokijig Youth Shooting Sports Program
Camp Phuoojywg-Friend (Friend-Friend), Dr. Maysee Yang Herr and Yauo Yang
It is a 2 week day camp program for kids K-12.  Dr. Herr and Yauo Yang co-founded this camp 4 years ago at the request of the K-12 Districts in Wausau and DC Everest, and the Hmong community.  The camp addresses the following outcomes:
To teach Hmong culture and language
Build relationships between participants
Provide an opportunity for a multi-cultural experience for the community
Build a sense of awareness and appreciation for Hmong culture and language
The program began with 60 campers and has steadily increased over the past four years to double at 120 this past summer.  The program is in demand and they had a waitlist this summer as they could not expand due to a limited budget. The program is funded locally through UW-Marathon County, the Wausau School District, DC Everest School District, and other local sponsors.  Campers do not pay to attend and there is a strong diversity and inclusion with both campers and staff.
Camp Anokijig Youth Shooting Sports Program
In the spirit of continuing to offer new and exciting programming for our youth, Camp Anokijig, has partnered with The Highlands Sportsman's Club and numerous conservation organizations to offer the Youth Shooting Sports Specialty Camp. This week-long program is an introduction to the sports of target shooting, clay shooting and hunting. Through this program, kids are given the opportunity to learn to shoot both rifles and shotguns at the Highlands Hunt Club in Cascade, WI, utilizing their beautiful rifle range, 5-stand and sporting clays courses, as well as a hunting dog demonstration. Each day, participants learn and practice the rules of firearm safety and conduct, range etiquette, proper shooting form, and are given ample time to fine tune these skills with dedicated instructors. "We want to start our participants down the right path to becoming safe and responsible shooters, whether they go on to become a budding hunter, weekend plinker, or future clay shooting enthusiast," says Scott Mabie, Camp Anokijig's Director of Outdoor Education and an instructor of Hunter's Education. Scott adds, "We hope to instill the love of the outdoors and the hunting heritage that hunters and sportsmen have always fostered. Now, more than ever, it is important to get our youth involved in shooting and hunting sports to preserve that heritage."
ACA Newcomer Award Winner - Molly Modrzynski
Molly Modrzynski, Camp Whitcomb Mason, for her work in bringing EPIC back to Wisconsin.
ACA Oak Leaf Award Winner - Andrea Yenter
Photograph Awards (2 recipients)
Jamie Jannusch - Wisconsin Lion Camp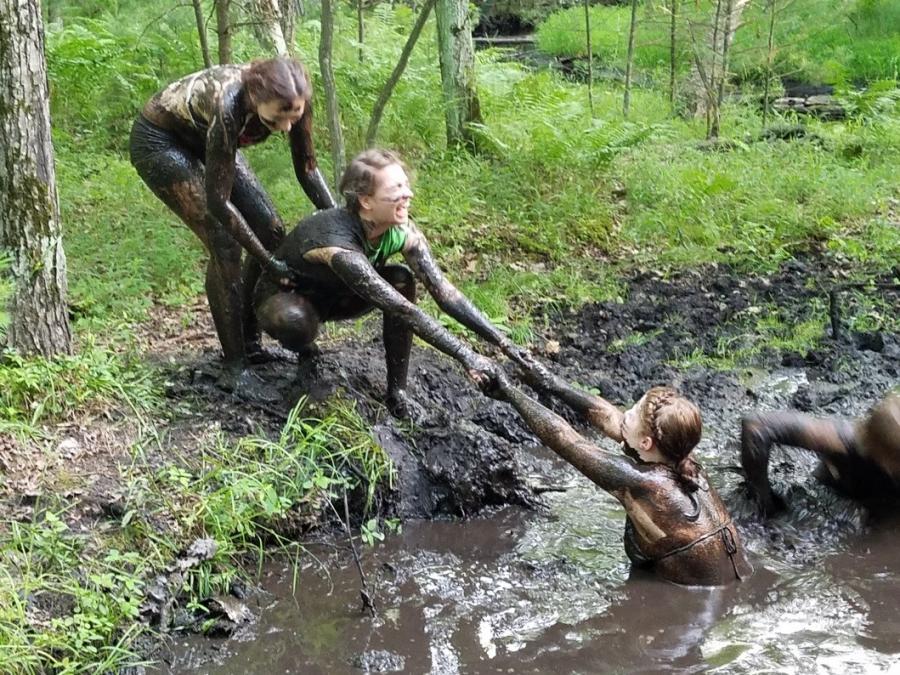 Claude Gonzales - Camp Anokijig