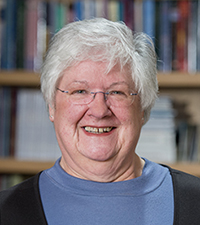 Linda Ebner Erceg
Linda Ebner Erceg draws on almost 50 years of camp experience to pepper her presentations, publications and research with anecdotal camp stories.  Her 1973 start as a Camp Chinqueka counselor (Bantam, CT) eventually led to fulltime camp nursing with Bemidji's (MN) Concordia Language Villages, serving as the Association of Camp Nurses (ACN) executive director from 1990 to 2014, chairing the ACN + ACA Healthy Camps Initiative, contributing as an ACA Standards Visitor, publishing in CompassPoint and Camping Magazine, and co-authoring The Basics of Camp Nursing.  She continues to feed her "Healthier Camping for All" passion through consultation work, camp nurse friendships, and continued effort to make her motto a growing reality. 
Opening Keynote
Navigating the Mental, Emotional & Social Health Needs of Staff (while keeping them focused on doing their job)
We are attuned to addressing the MESH – mental, emotional and social health – needs of our campers. Yet the MESH needs of staff are often more challenging.  We need them to do their job; they are, after all, employees.  But some staff need coaching to accomplish that.  As camp professionals, we'd like to be supportive so how might we address this tension – the balancing act between on-the-job demands and personal MESH needs – whether the staff member has a diagnosed MESH concern or is simply an emerging adult learning how to cope with on-the-job stressors?  Linda's keynote tackles this and provides take-away MESH-ages to support our work.