Additional information regarding keynote speakers at the 2016 ACA National Conference is coming soon.

Scott Barry Kaufman
Tuesday, February 9
Scott Barry Kaufman is scientific director of the Imagination Institute in the Positive Psychology Center at the University of Pennsylvania. He conducts research on the measurement and development of imagination, creativity, and play.  Kaufman is author of Ungifted: Intelligence Redefined and co-author of the upcoming book Wired to Create: Unraveling the Mysteries of the Creative Mind. He completed his doctorate in cognitive psychology from Yale University in 2009 and received his master's degree in experimental psychology from Cambridge University in 2005, where he was a Gates Cambridge Scholar.
Tom Holland
Tuesday, February 9
Tom Holland, Chief Executive Officer of the American Camp Association, will open the conference and help the audience envision ACA's future.  Named CEO in the spring of 2015, Tom has embarked on an ambitious and exciting track that will ultimately lead to meaningful and sustainable growth. Prior to becoming CEO, Tom served as ACA's Chief Foundation and Funds Development Officer. Tom is a graduate of Washington University in St. Louis and has completed coursework in non-profit management through Harvard University and Stanford University.
Rob Parker
Wednesday, February 10
Rob Parker has over thirty years of experience in organizational leadership on a local, national and international level.  As the CEO of Southern Ground, Rob leads both the business and philanthropic efforts of three-time GRAMMY winning, multi-platinum artist, Zac Brown and Zac Brown Band. In addition to the music, Rob is also responsible for helping build a lifestyle brand that blends music, food, custom creations and unique experiences for a remarkably diverse fan base. Rob also leads the organization's philanthropic efforts while serving as President of Southern Ground Charities. Prior to joining the Southern Ground family, Rob served as a Chief Executive Officer with Ronald McDonald House Charities, Kiwanis International, and Boys and Girls Clubs of America.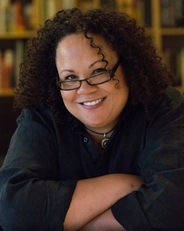 Julie Lythcott-Haims
Thursday, February 11
Author of How to Raise an Adult, Julie Lythcott-Haims offers practical alternative strategies that underline the importance of allowing children to make their own mistakes and develop the resilience, resourcefulness, and inner determination necessary for success.  Her book is a rallying cry for those who wish to ensure that the next generation can take charge of their own lives with competence and confidence.  Julie served as Dean of Freshmen and Undergraduate Advising for more than a decade at Stanford University and her work has appeared on TEDx talks and in Forbes and the Chicago Tribune.
Keynote speakers sponsored by Markel Insurance.