Save the Date!  The 2024 National Conference is scheduled for February 6-9, 2024, in New Orleans, LA.
Participate in educational breakouts, keynote events led by distinguished industry experts, peer-to-peer informal discussion groups, and many other learning opportunities that will be offered. Choose from more than 150 unique events that explore these topics: 
Business and Operations, including Camp-School Partnerships
Camp Includes Me
Camps on Campus
Emerging Issues, Tools, and Technology
Executive Leadership Forum 
Innovative Programs and Activities
Medical Camping
Staff Training and Leadership
Youth Development and Behavior
Commerce Sessions
ACA Research Forum
Additional Conference Details Coming Soon!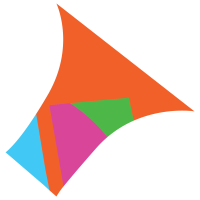 2024 ACA National Conference Call-for-Proposals Site.
The American Camp Association is accepting proposals from high-quality presenters for innovative, timely, and dynamic educational sessions to be presented at the ACA National Conference, February 6-9, 2024, in New Orleans, LA. 
Proposals accepted through September 16, 2023.
Exhibitor Details
The ACA National Conference is the largest national camp conference hosted in the US.  This educational event is expected to draw more than 1,000+ camp properties representing more than 1,500+ professionals and focuses on professional development, networking, and commerce. 
Extend your brand identity and marketing capabilities with a strong visible presence at the ACA national conference. Let ACA customize a unique sponsorship package for you.
2023 Conference Information Listed Below for Reference
---
2023 Attendee Details
Any speaker handouts or presentations that we received from speakers have been uploaded for attendees to view.  The research forum posters have also been uploaded.
Please note that not all speakers have provided their files to us. 
Files have been uploaded as designed and shared by presenters.  ACA assumes no responsibility or liability for any errors or omissions in the content.
In support of conservation and environmental efforts, the national conference program book will be offered electronically this year and will not be printed. A copy can be saved to the electronic device you will be using at conference. The file is printer-friendly, so if you prefer a printed copy, you will need to print one and bring it with you. This will be in addition to the mobile app, sponsored by CampBrain.
It's almost time for the 2023 ACA National Conference! We have some details available to help with your trip and your experience in Orlando. 
Learn More
Learn about session tracks, the conference schedule, educational sessions, general sessions, informal and formal networking, and more.
Preregistration closed February 1.  You will need to register on-site.
Bring your completed registration form to save time at the registration counter.
Preregistered attendees will receive access to the conference mobile app in early February.
FAQ information is subject to change. External links are provided as a convenience and for informational purposes only. ACA does not endorse or authenticate content of the external site(s) or that of subsequent links. Please contact the external site for answers to questions regarding its content.
The 2023 conference will be at the Rosen Centre Hotel in Orlando. Make your reservation today!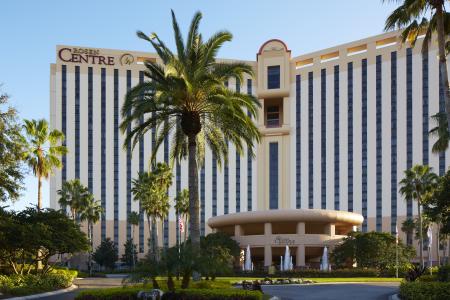 Be sure to download the conference mobile app.  Pre-registered attendees can log in to access all features of the app.  Non-registered individuals may access many features of the app, but not all, as they do not have an account to log into.  
Don't miss out on the great preconference trainings available! Many similar organizations and groups — kindreds, councils, and affiliates — meet
along with ACA. These events bring together like-minded individuals and offer targeted education opportunities.
Being a first-time attendee or a solo traveler to the conference can feel a bit overwhelming. Join us for a one-hour informational zoom meeting, which will cover a variety of topics and hopefully get you prepared for a great time in Orlando!
The National Conference Planning Team
Giving back to our host city has become an annual tradition for ACA National Conference attendees and exhibitors.
The 2023 ACA National Conference Planning Team has chosen to collect items for Army of Angels as the service project for this year's conference.
It has come to our attention that there are emails circulating regarding purchasing an attendee list for this year's ACA National Conference. This is a SCAM and is in no way affiliated with the American Camp Association. If you received such an email, please disregard it, and forward it to Kim Fitzgerald, kfitzgerald@ACAcamps.org, so she can send a 'cease and desist' notification to them.  We apologize for any inconvenience. Unfortunately, large conferences such as the American Camp Association can be a target for scam messages.
Thank you,
ACA Conference Management Team
 The 2023 ACA National Conference volunteer site is now closed.  Thank you to all who submitted the volunteer application.  You may check at the ACA registration counter onsite to see if there are any open volunteer slots available.
ACA is committed to providing opportunities to engage in the safest and most enjoyable in-person experience possible.