Join us at the 2023 ACA National Conference in Orlando! Building communities of belonging is something that youth professionals in camps have excelled at. As we all navigate our seemingly ever-changing "new norms," we are reminded that a sense of belonging is more important than ever before — both for campers and for the professionals serving them. Attending the national conference provides opportunities to connect with the camp community and build new communities and connections that can last a lifetime. See old friends, make new ones, and learn from each other as you prepare for 2023. 
Participate in educational breakouts, keynote events led by distinguished industry experts, peer-to-peer informal discussion groups, and many other learning opportunities that will be offered. Choose from more than 150 unique events that explore these topics: 
Business and Operations
Camp Includes Me
Camp-School Partnerships including Camps on Campus
Emerging Issues, Tools, and Technology
Executive Leadership Forum 
Innovative Programs and Activities
Medical Camping
Staff Training and Leadership
Youth Development and Behavior
Commerce Sessions
ACA Research Forum
Attendee Details
Registration for the 2023 ACA National Conference is now open!
Register before December 16, 2022 for the best rate.
The 2023 conference will be at the Rosen Centre Hotel in Orlando. Make your reservation today!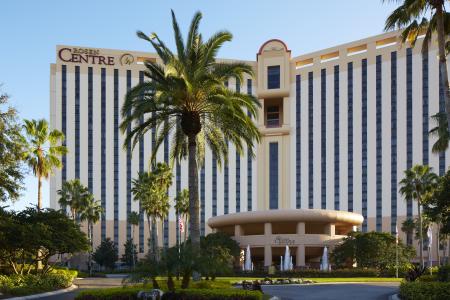 ACA Welcomes Brittany Patterson, PhD
Wednesday Keynote Speaker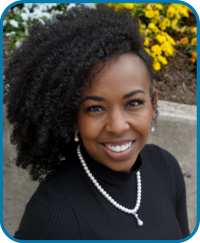 Brittany Patterson, PhD, is a licensed psychologist and assistant professor at the University of Maryland School of Medicine (UMSOM). She has served schools for more than a decade in various capacities and has specialized in school-based mental health services in underserved schools and communities. She provides training and technical assistance on the impact of trauma, and strategies to create safe, healing environments for students. She is particularly passionate about identifying and building upon the strengths of youth and their communities to promote positive mental health and well-being. 
Don't miss out on the great preconference trainings available! Many similar organizations and groups — kindreds, councils, and affiliates — meet
along with ACA. These events bring together like-minded individuals and offer targeted education opportunities.
View an overview of the daily conference schedule.  Additional details and events will be added as they are finalized.
FAQ information is subject to change. External links are provided as a convenience and for informational purposes only. ACA does not endorse or authenticate content of the external site(s) or that of subsequent links. Please contact the external site for answers to questions regarding its content.
ACA is committed to providing opportunities to engage in the safest and most enjoyable in-person experience possible.
Exhibitor Details
The ACA National Conference is the largest national camp conference hosted in the US.  This educational event is expected to draw more than 1,000+ camp properties representing more than 1,500+ professionals and focuses on professional development, networking, and commerce. 
Extend your brand identity and marketing capabilities with a strong visible presence at the ACA national conference. Let ACA customize a unique sponsorship package for you.
---

2022 ACA National Conference Information for Reference
Conference Program Book To Be Offered Electronically
In support of the conservation and environmental efforts of the Oregon Convention Center, the national conference program book will be offered electronically this year and will not be printed.  A copy can be saved to the electronic device you will be using at conference. The file is printer-friendly, so if you prefer a printed copy, you may print one and bring it with you. This will be in addition to the mobile app, sponsored by CampBrain.
View and Download Program Book
Download the National Conference Mobile App
We are pleased to again be able to offer a mobile app to enhance your experience during the 2022 ACA National Conference. We encourage all attendees, exhibiting personnel, and speakers to download the new app.  
Session Handouts Available
Handouts that we received from speakers and posters from the poster presentations are now available to view online. 
Our opening keynote presenter, Candace Doby, has provided a link to access her general session slides and breakout session slides and resources. 
In addition to sharing her general session slides, our Wednesday keynote speaker, Denise Pope, has provided a link to the video she shared during her keynote address.
Join ACA's National Conference Facebook Group.
Follow ACA National Conference on Twitter
Thank you to our 2023 premier sponsors!