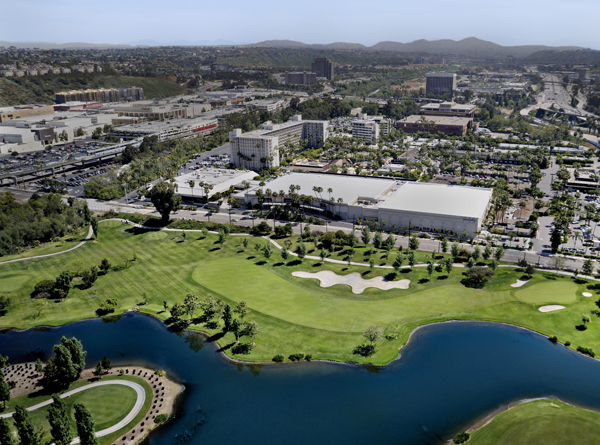 The ACA 2020 National Conference will be held at the beautiful Town and Country San Diego, located less than 10 miles from the San Diego International Airport. The hotel is also conveniently located near Old Town San Diego and many of the city's finest attractions, including the San Diego Zoo, Balboa Park, LEGOLAND, SeaWorld, and more. 
ACA's contracted discounted rates will be available up to three days before and after our conference dates, on a first-come/first-serve basis. 
Single: $195 plus taxes
Double: $205 plus taxes
Triple: $225 plus taxes
Quadruple: $245 plus taxes

Rooms available first-come/first-serve through January 8, 2020. Make your reservation today!
Town and Country San Diego
500 Hotel Circle North
San Diego, CA 92108
619-291-7131
We have learned the nights of February 11 and 12 are sold-out at this time. A second hotel has been added. Please see below.
---
ACA has secured a second hotel that is about two city blocks away and very 'walkable'.
Handlery Hotel San Diego
950 Hotel Circle North
San Diego, CA 92108
619-298-0511
Room Rate: $169 plus applicable taxes and fees
Rooms available first-come/first-serve through January 17, 2020.
---
The success of the ACA National Conference depends on registrants and exhibitors staying at the contracted host hotel to offset the sizable costs of producing the conference and exhibits. ACA cannot meet contracted room obligations if registrants and exhibitors reserve rooms in other area hotels. The risk of incurring tens of thousands of dollars in financial penalties (attrition fees) increases with each registrant who stays outside the host hotel. If we do not meet our guarantee, we will have to pay penalties, which add to the costs of the conference and in turn increase registration and exhibitor fees. Sustaining a financially successful conference for ACA means ensuring that both conference registrants and exhibitors have a quality, meaningful event that will reap benefits for you and the profession for years to come.
2020 ACA National Conference Lodging Rebate