We'd like to thank CampBrain for their continued support of this great feature of the 2023 event!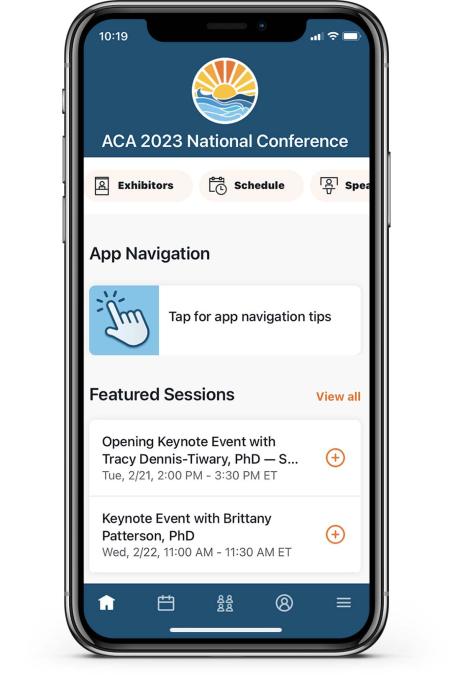 The mobile app will give you instant access to key features, like:
The full event schedule
Exhibitors
Speakers
Sponsors
Create your own schedule (log-in required*)
And more...
Major, timely announcements, will be forwarded via "push notifications." We suggest you "allow" this feature when setting up your preferences. 
Note: Logging in to your conference app account allows you to take notes, plan your schedule, bookmark items, and share information with other attendees.
Steps to Download
The Cvent Events app requires iOS 14 and higher or Android 10 and higher. Kindle Fire and other devices that use the Amazon App Store are not supported. If your phone is not compatible with the app, you'll need to use the Attendee Website.  
Vist the Google Play Store or App Store and download the Cvent Events app.  You MUST download the Cvent Events app FIRST before searching for the ACA 2023 event.
In the app, search for ACA 2023 in the search bar to find the event.
Tap the Download Event icon on the right of the event to download.
If you aren't automatically prompted to log in, tap the profile icon in the bottom navigation bar to access the profile tab, then tap log in.
Enter your first name, last name, and email. Then tap the arrow. *Please note: Registered attendees may log in to the app using the email address they provided with their registration.
Verify your account. You'll receive an email containing a verification code. (If you don't receive an email, check your junk folder.) Read it, then return to the app, enter the code, and tap the arrow.
After entering the verification code, you'll be logged in and taken to the event's home page, or back to the profile tab.


2023 App sponsored by: