The conference app for Nashville will be available in early 2019! We'd like to thank CampBrain for their continued support of this great feature of the event.
A big thank-you to the 2018 conference mobile app sponsor, CampBrain!
We are pleased to be able to offer a mobile app to enhance your experience during the 2018 ACA National Conference.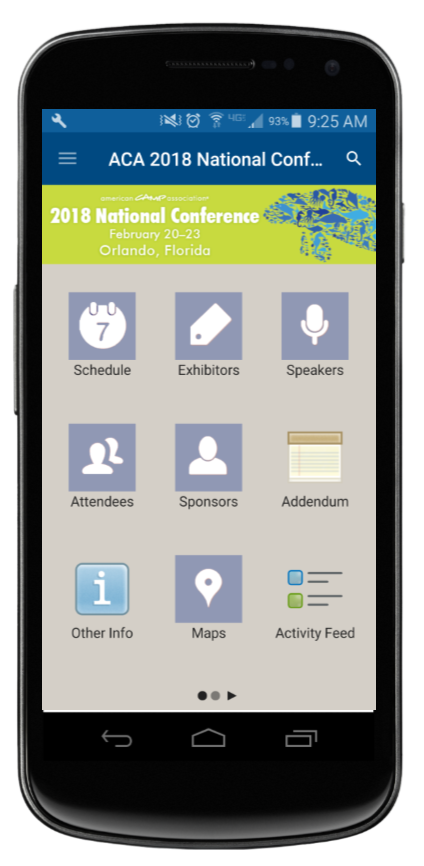 Your Mobile App will give you instant access to key features, like:
The full event schedule
Detailed info about exhibitors
Create your own schedule (you will need to create an account after installing the app)
Access to helpful local information from the Hospitality Team
Social sharing on Twitter
Detailed info about speakers
And more...
If you're using a Blackberry or Windows phone, skip these steps. You'll need to use the web version of the app found here: https://event.crowdcompass.com/aca-natl-conf.
1. Access the App Store on iOS devices or the Play Store on Android.
2. Search for CrowdCompass AttendeeHub. Once you've found the app, tap either Download or Install.
3. Once downloaded, open the AttendeeHub app and search for ACA 2018 National Conference.
4. Tap the name of the event to open it.
App sponsored by: