NOTE: The Program - Session Grid shows the educational sessions that are offered. For a full listing of other conference events, view the Schedule at a Glance.

2023 Program - Session Grid (Sessions Listed by Date & Time) - Coming Soon!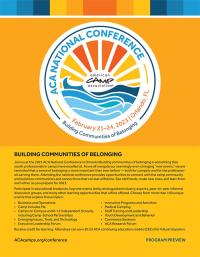 2023 Conference Program Preview Brochure (16-page brochure)
Learn about session tracks, the conference schedule, educational sessions, general sessions, informal and formal networking, and more.