Childhood is shorter than ever, which means camp is more important than ever too. At camp, kids build socio-relational skills, learn from people with different backgrounds, and develop abilities that will help them succeed in school and beyond. All children deserve to have these experiences, especially the most vulnerable children, including those from lower-income households, those with physical disabilities, and neuro-diverse youth.
The American Camp Association helps camps provide these transformative experiences. ACA funds research, education, and training to promote the highest level of health, safety, and risk management at camps. ACA supports camp professionals and connects them to best practices around youth development and program quality. ACA is a trusted source of information for parents and media. And ACA is the voice of camp in Washington DC and in state houses across the country.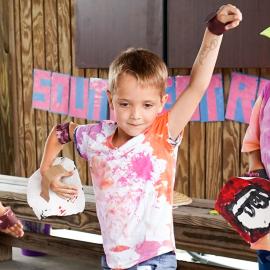 ACA is able to do all of this through both the support of ACA member camps and through the generosity of people, foundations and organizations across the country who value the power of camp as much as we do.
Does your business or brand align with these priorities? Are you looking to reach families of all backgrounds, encourage a love of nature, and support the socio-emotional development of young people?*
Let's talk about how your company and ACA can work together to promote the vital importance of summer camp, while strengthening your brand too!
Contact us to explore how your company and ACA can work together
*Are you a camp looking to be part of ACA? Visit our membership page.