ACA enjoys collaborative efforts with many organizations, institutions, universities, and foundations.  A sampling of current collaborative efforts appears here. For groups interested in collaborating with ACA, please contact kbruno@acacamps.org. foundations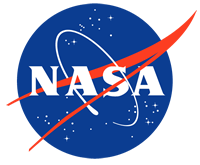 4-H runs youth programs and operates day and overnight camps and conference centers. ACA and 4-H work together toward the end of providing campers and staff with a higher quality experience. Learn more.
American Red Cross, among many other resources, provides training in key areas camps require training and certifications, including first aid/CPR/AED, lifeguarding, and wilderness first aid.  American Red Cross offers a discount to ACA members on certain training certifications. Learn more.
ACN is a professional nursing organization working toward healthier camp communities by supporting the practice of camp nursing. ACN is an ACA educational resource partner and collaborates closely with ACA in the implementation of guidance for camps related to communicable diseases and the Healthy Camp Initiatives. Learn more.
American Society of Composers, Authors, and Publisher (ASCAP)
ASCAP is a professional organization of songwriters, composers, and music publishers. ASCAP licenses music for use at camp. This license is available at no cost for ACA accredited camps. Learn more.
CampDoc provides education and helps ensure the health and safety of campers via electronic health records, online registration, travel and emergency protection insurance, text message alerts, medical supplies, and EPI pens. CampDoc is an education resource partner and a sponsor of ACA work. Learn more.
Centers for Disease Control and Prevention (CDC)
The CDC develops and disseminates health information concerning youth safety and health.  ACA and CDA collaborate on research and guidance for camps.  A CDC representative serves as liaison to ACA's Healthy Camp Education and Monitoring Program.  ACA is a partner in the CDC's "Heads Up" concussion prevention program. Learn more about CDC guidance for camps in the time of COVID.
Chaco is the official footwear provider to camp counselors. Chaco supports camps by providing a pro deal discount on shoes to ACA members and by supporting the work of ACA. Learn more.
Healthy Learning | ACA Bookstore
Healthy Learning is the official book publishing partner and online bookstore of the American Camp Association. Learn more.
International Camping Fellowship (ICF)
ICF promotes camp experiences worldwide through online networking and international events.  ICF provides complimentary ICF Affiliate memberships to ACA members. Learn more.
The JCC Association and ACA collaborate to provides resources to support quality day and overnight camps of the JCC network and their work toward ACA accreditation. Learn more.
The Jewish Day Camp Network is a consulting group and ACA educational collaborator that supports Jewish day camps across the country as they strive for highest quality programs. Learn more
Motion Picture Licensing Corporation (MPLC)
The Motion Picture Licensing Corporation offers movie licensing at discounted rates to camps that show movies at camp. Learn more.
NASA provides hundreds of science, training, and funding resources for camps. Learn more.
National Recreation and Park Association
NRPA develops and offers online courses and webinars as well as national programs/initiatives promoting youth health and wellness. Learn more.
https://www.acacamps.org/resource-library/professional-development/parks-recreation-programs
National Summer Learning Association
NSLA promotes summer learning experiences for all children; provides communications, marketing, and outreach to improve youth development outcomes in out-of-school time settings. Learn more.
ACA is one of PopSockets' official charities and ACA receives a donation each time you purchase one of the ACA PopSocket designs. Learn more.
The Redwoods Group provides insurance and management consulting to socially responsible youth-serving organizations. They go to great ends to provide education that helps ensure the health and safety of campers and staff. They support ACA's work generously. Learn more.
Trinity/HPSI is a national purchasing group offering substantial discounts for ACA camps, including Food services, propane, office supplies, paint and hardware products, mattresses, pool supplies, and ropes, and more. Learn more.
Y-USA has made a commitment that all YMCA camps will ultimately become ACA accredited. Y-USA and ACA are education resource partners and collaborate on advocacy and public policy for the safety of campers and staff. Learn more.