ACA collaborates with a broad range of organizations, including businesses, agencies, associations, foundations, and educational institutions.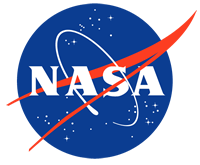 ACA enjoys collaborative efforts with a number of organizations, institutions, universities, and foundations.  A sampling of current collaborative efforts appears below.  For groups interested in collaborating with ACA, please contact kbruno@acacamps.org.
There are many camp-related organizations with whom ACA is pleased to have a connection.
ACA Business Affiliates are among ACA's key relationships as well.  Business Affiliates represent agencies, institutions, and commercial businesses offering products and services that support camp operations and programs.
4-H (4-H National Headquarters, National 4-H Council): Dissemination of ACA's research, educational resources, and quality assessment products and programs.
Association of Camp Nursing (ACN)
ACN is a professional nursing organization working toward healthier camp communities by supporting the practice of camp nursing. ACN has closely supported ACA in the implementation of the Healthy Camp initiatives and is an educational resource partner of ACA.
American Society of Composers, Authors, and Publisher (ASCAP)
CampDoc..
Centers for Disease Control and Prevention (CDC)
Development and dissemination of health information concerning youth safety and health.  Collaboration on research and scholarly activities.  A CDC representative serves as liaison to ACA's Healthy Camp Education and Monitoring Program.  ACA is a partner in the CDC's "Heads Up" concussion prevention program.
Chaco..
Healthy Learning..
International Camping Fellowship (ICF)
Promote camp experiences worldwide.  Provide complimentary ICF Affiliate memberships to ACA members.
Motion Picture Licensing Corporation (MPLC)
NASA...
National Recreation and Park Association
Development of online education courses and webinars and promotion of national programs/initiatives promoting youth health and wellness.
National Summer Learning Association
Promote summer learning experiences for all children; Provide communications, marketing, and outreach to improve youth development outcomes.
PopSockets..
The Redwoods Group..
Trinity/HPSI
YMCA....