2021 Golden Quill Award Winner
Matthew Cook
"Building Belonging in the Age of Anxiety" (January/February 2020)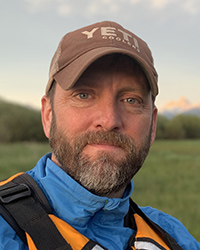 This article was inspired by hundreds of conversations over the last 10 years and it was written and published in the days leading into a global pandemic that has made the need for connection, contribution, and belonging even more pronounced. This summer requires that we all dial in those key factors and deliver the magic of what camp brings to help begin the healing process for all of our staff and campers. Thank you for being part of the solution. Thank you for caring enough to show up with your best self and for leading others toward a true sense of belonging!
Matthew Cook, MSW, has spent the last three decades in the camping industry, with 20 years spent as a camp director and executive director. Matthew was the camp director at Paul Newman's Hole in the Wall Gang Camp for 13 years. He took on the position of executive director at Teton Valley Ranch Camp in Wyoming in 2015 and spent last year as a director at Sanborn Western Camps. Matthew is taking on a new challenge this year as the chief program officer at Camp Korey. Matthew has been married for 28 years to his best friend, Marcia, and they have three adventure-loving children. 
2021 Golden Quill Award Honorable Mention
Signe Whitson
"Is It Rude, Is It Mean, or Is It Bullying? Distinguishing Problem Behaviors at Camp" (September/October 2020)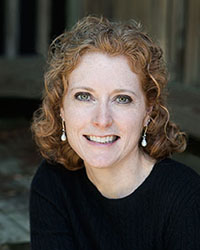 I am so grateful to the Editorial Advisory Board of Camping Magazine for this honor and to the American Camp Association for inviting me to be a part of your National Conference this year. I also want to extend my sincere gratitude to Audrey "Sunshine" Monke, of Gold Arrow Camp, for reintroducing me to the world of summer camp in 2019 and for igniting a deep appreciation for the richness of experiences that camps offer to young people.
Signe Whitson is a certified school social worker, author, and internationally recognized speaker with more than 20 years of experience working with children, teens, and families. She specializes in giving professionals, parents, and students practical strategies for managing bullying, anxiety, and aggressive behaviors. Signe is the author of seven books, including the 8 Keys to End Bullying Activity Book & Companion Guide set. 
In her articles, books, and training, Signe provides down-to-earth, practical advice for navigating the daily challenges of living and working with children, tweens, and teens. As a mother of teens, she relates to parents on a personal level. Signe lives in Pennsylvania and is an avid hiker and skier. 
2021 Golden Lens Award Winner
Emmy Held
"Adventure On" Camp Chewonki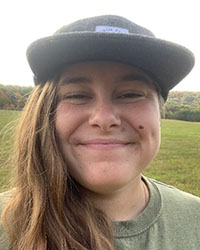 My earliest memories take place in a canoe in the Adirondack Mountains of Upstate New York. I still experience a thrill every time I dip a paddle into water, whether I'm about to ride a raging rapid, on a gentle sunset jaunt, or at the start line of a canoe marathon. I love to share my passion for paddling and nature with others. I have had the pleasure of being an outdoor educator for about six years, am an ACA whitewater canoe instructor, and also coach a high school Nordic ski team. I came to Maine to study at Colby College, where I majored in both biology with an ecology concentration and studio art. I have continued to live in and explore this beautiful state since graduating in 2017, and I am looking forward to paddling the Boundary Waters in Minnesota with students this summer. When not on the water or snow, I can usually be found hiking or mountain biking with my pup, cooking (preferably over an open fire), geeking out about wildlife biology, or doodling in a trail-worn notebook. Recent time away from this type of education due to COVID-19 has given me the opportunity to reflect on dear memories of challenging and joyful wilderness trips and has reinforced my belief in the importance of this work. 
I snapped this photo toward the end of a three-week Chewonki canoe trip in central Quebec, motivated by my pride in the growth in confidence and skills I'd witnessed in the featured participant. Our boisterous crew was unusually quiet that morning, taking in the fog whispering through the half-burnt forest. The silvery river provided an apt point of reflection, as we had overcome our greatest challenges of the trip, both in technical rapids, as well as group process and cohesion. This photo represents one of many special memories from that trip.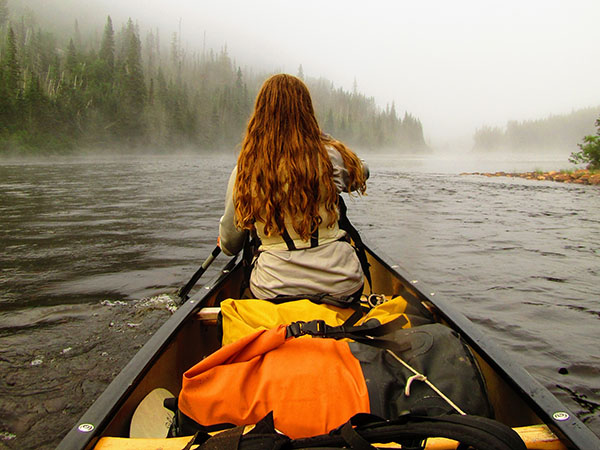 2021 Golden Lens Award Honorable Mention
Maddie Wetzel
"Happy Fourth" Tom Sawyer Camps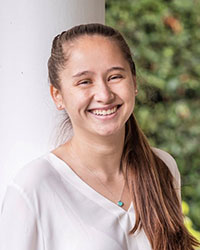 The year 2020 was unlike any other. The Fourth of July felt quite different at camp last summer. As we practiced social distancing and made sure that everyone was safe with the virus going around, I was worried that our annual camp celebration would be canceled. I was super happy to see all our campers showing up in their red, white, and blue apparel. One mother sent her child with an American flag sticking out of her backpack and the little girl was super proud to wave it around all day. I took this photo in the midst of a really tough year, and watching my kids enjoy Fourth of July at the park made a rough year not so bad!