During the past few years, camps worked hard to find new ways to connect with campers. Some camps offered virtual meet-ups, video tours of camp, or online activity tutorials. Many virtual camp programs included a shipment of activity materials sent directly to campers' homes. While researching the ways campers felt a sense of community and connection through their virtual camp experiences (Owens & Gillard, 2022), one camp's approach to the camp activity box concept stood out. Roundup River Ranch created Joy, Delivered, a program that other camps could emulate to nurture connection.
Roundup River Ranch enriches the lives of children with serious illnesses and their families by offering free, medically supported camp programs. They believe in pure, old-fashioned fun and use the healing power of play to enhance personal growth through an intentional programming model. For Roundup River Ranch campers, this is especially important due to their distinct medical diagnoses.
Camp is more than the challenge course, boating, and fishing. It is a feeling campers have when they discover newfound skills, unexpected courage, and pure childhood joy. Ultimately, Roundup River Ranch pondered the question: could camp be delivered to children's homes when they could not come to camp?
Children need connection and community — they need more camp, and they need camp year round. On May 25, 2021, the Children's Hospital Colorado issued a pediatric mental health state of emergency citing a 72-percent increase in pediatric mental health emergency room visits compared to two years prior, with suicidal ideation as a consistent reason for these visits. The COVID-19 pandemic showed the camp industry that out-of-school-time connections were far-reaching, long-lasting, and could be a source of comfort during a time of uncertainty (Evans et al., 2021). For children already living with serious illnesses, the usual outlets for socializing and connections closed down, including camp. Again the question arose, how could we bring that sense of community to the campers when they could not experience it through the traditional on-site model?
Creating Connection 
In March 2020, Roundup River Ranch Camp Online was initiated and served as an important point of connection during a time of distance and isolation. Families and campers welcomed the opportunity to connect virtually. However, staff knew an online experience might not be suitable for everyone and worried about potential inequities related to technology access. This pandemic revealed that all children need as much resiliency-building, confidence-boosting, and social development as possible. This need prompted the camp to design an additional at-home program that was widely accessible. The idea for Joy, Delivered was born.
Joy, Delivered is a free camp experience that supports and engages children in fun activities that inspire creativity, compassion, resilience, teamwork, and play. Camp shows up on the child's doorstep in the form of a brightly colored box that is full of camp magic. The program is designed for campers aged 7–17 living with any of the diagnoses typically served by Roundup River Ranch, such as cancer, organ transplants, gastrointestinal disorders, and more.
Out of the Box Camp Experience
The magic and joy of camp arrives at the child's home with all the supplies, instructions, and activities necessary to experience camp independently, together with family or friends. Every part of Joy, Delivered is carefully designed. For example, campers immediately recognize the colorfully branded box and know that camp has arrived at their house and it's for them! As they open the box, campers can easily start their camp experience, because all the materials are neatly packed, organized, and labeled from a child-centered perspective. 
They had packaged it so well . . . it wasn't thrown together. It could have easily been a brown box that had supplies in it. But every layer and everything had thought put into it. And then one of the activities, they used the box they sent to create a foosball table. It gets people to be creative. This box was not just used for delivery — no this is an activity! (Parent)
No camp activity is off limits for this box. Joy, Delivered has included activities and projects focused on STEM, archery, team building, "Move It Move It" activity cards, community connections, fine arts, and much more. The activities included in each box are designed to foster learning, exploration, and pure enjoyment. Social-emotional learning opportunities are incorporated into each activity to further support campers' interests and emotional needs.
Activity materials were modest and inexpensive. Roundup River Ranch intentionally included all activity materials — whether a simple paper plate and paper clips or a mini solar panel. Other materials such as construction paper, markers, and scissors for multiple activities were included in each package. Providing these materials reduced potential economic barriers and parent worries over purchasing or having the right materials on hand. Further, all materials were grouped into activity packets with clear directions written from the camper perspective to support their ability to complete the activities independently or collaboratively with others.
Reach of Joy, Delivered
To date, over 1,500 packages have been shipped and an estimated 4,000+ individual experiences have been provided to campers and their families. Each family who signs up for Joy, Delivered receives multiple deliveries throughout the year. Each delivery is different and adds to the novelty of the connection. Some are large boxes filled with activities to explore and others are envelopes containing activities to help campers spread joy to others.
Camp staff were initially concerned that Joy, Delivered boxes would be viewed as simple entertainment or even ignored as just one more item in a sea of virtual experiences. However, the boxes were designed to be more than that. The boxes are thoughtfully crafted and use the power of play to help families learn and grow together. The camp's 2021 program evaluation indicated that 93 percent of families reported completing the activities as a family with an average of 3.7 people engaged with each box. The participant age range was split between under the age of 18 (49 percent) and adults (51 percent). Additional findings indicated that 98 percent of families reported learning something new, and 100 percent reported feeling a sense of accomplishment. That evaluation demonstrated that families were playing together, and children were building their social-emotional learning skills through supportive youth-adult play experiences.
Considerations for Engagement and Retention
When we consider the stages of engagement before, during, and after a camp experience, we start to recognize the powerful connections that can be formed at each stage. Camp boxes like Joy, Delivered have the potential to initiate and nurture connections across the stages of one's camp engagement. Creating connective experiences before, during, and after a camp experience can deepen the meaning of camp and amplify camp's benefits.
Building Positive Anticipation
A Welcome to Camp! box could arrive at a camper's location one month prior to the camp session to initiate the connection by welcoming them to the camp community and building positive anticipation for the experience that is yet to come. Inside this box might be a camp T-shirt, lyrics to some favorite camp songs, a story or tradition practiced at camp that can be read as a family, and a special note saying, "We can't wait to see you at camp! Check out our YouTube channel to learn some of our favorite songs and dances led by our counselors." A welcome box may also support a child's ability to associate excitement with the unknown by planting the seed of familiar sights, sounds, and activities that occur at camp. 
Encouraging Reflection
A Remember Camp? box could arrive shortly after attending camp to foster personal reflection and reignite campers' connections to their camp experience. Inside this box might be the favorite craft kit of the summer, a picture of the camper's group or cabin, and a camp water bottle to use throughout the year. The inclusion of a QR code that links campers and/or parents with a contact list from the summer camp session encourages campers to reach out to each other to continue their interactions until the next camp program. If campers forgot to learn the social media handles of their new friends, this list provides a second chance to connect (Owens & Gillard, 2022). Additional packages can be sent to recognize campers' significant milestones (e.g., birthdays, graduation).
These year-round touch points serve as a camp "booster shot" by recognizing campers beyond the traditional on-site program and supporting camper retention through a connective program model. As one camper said, "The camp box was a wonderful package to experience the joy that camp brings. Roundup River Ranch is meeting us where we are. The camp activities and fun games inside remind us that camp still lives on even through this difficult time. We can't wait for the next one!" 
Each box presents the opportunity to show campers how much others care and value them as a unique individual (Vaclavik et al., 2017). In turn, this supports campers' feelings of connection to a positive and caring community. 
Connection through Box Partnerships
Roundup River Ranch formed multiple partnerships as the Joy, Delivered program grew. Early in the pandemic, Joy, Delivered provided opportunities for key volunteers to remain engaged in the camp programming that they dearly loved. Building these boxes with the level of meticulous attention to detail involved hundreds of volunteer hours. Volunteers helped gather, organize, and pack all the activity materials in the boxes. Through their work, volunteers felt connected to campers and the camp community, which was especially important given the isolation so many people experienced early in the pandemic. Today, these dedicated volunteers continue to support the original purpose of Joy, Delivered and provide the necessary assistance to build these boxes year-round.
Although Joy, Delivered was originally created for Roundup River Ranch campers, collaborative partnerships with like-minded nonprofits and community organizations quickly developed. Joy, Delivered has a mirrored program called Camp in Your Community. This collaborative partner program provides camp activity boxes and other resources to children and families who may or may not qualify for Roundup River Ranch's on-site or online camp programs due to their medical complexity. These boxes are delivered to families through partner organizations and foster collaborative fundraising and marketing opportunities, as well as new camper recruitment and the sharing of resources. Over the past two years, these partnerships have led to over 1,000 new camper connections, helping to extend Roundup River Ranch's reach and mission.
Focus on the Connection
While camps have always struggled to connect with campers in meaningful ways during the off-season, the COVID-19 pandemic accelerated the need to do so. Knowing the particular challenges faced by campers living with serious illnesses — isolation, fear, loss — Roundup River Ranch saw an opportunity to help campers feel less alone and begin to feel like they were a part of something. That something was the powerful healing of connection, the inclusive togetherness of a camp family, and the strength to bravely charge forward. This powerful sense of community celebrates campers as individuals and then pulls them together into a strong community that represents joy, hope, laughter, and strength.
Camp has been, and always will be, so much more than a place. It is a feeling. It is healing. It is acceptance. It is love. It is knowing that you are not alone. This is exactly what campers, families, volunteers, and staff experienced while participating in Joy, Delivered and other camps can create that feeling too.
Five Things to Consider
Do you want to send campers a camp box? Here are five things to consider:
Be aware of the issues facing your campers and families in their communities. What are their challenges? What do they look forward to?
Gain a strong sense of your internal capacity to manage your box program. Do you have volunteers who can help? What is needed to support the people making and sending the boxes? 
Connect your box program to your mission or strategy. How does your box program become a new way for you to achieve your mission goals? 
Use your box program to connect with campers and families throughout the noncamp season. What other connections can be strengthened by your box program?
Don't overthink it. Simple materials, easy instructions, and a strong focus on intentionality and connection are the most important ingredients to create fun. 
References
Children's Hospital Colorado. (2021, May 25). Children's Hospital Colorado declares a 'state of emergency' for youth mental health. childrenscolorado.org/about/news/2021/may-2021/youth-mental-health-state-of-emergency/
Evans, C., Moore, R., Seitz, S., Jatta, I., Kuperminc, G. P., & Henrich, C. C. (2021). Youth perspectives on virtual after-school programming during the COVID-19 pandemic. Journal of Youth Development, 16(5), 251–268. doi.org/10.5195/jyd.2021.1063 
Owens, M.H. & Gillard, A. (2022, February 8–11). Connections in virtual camp programs for campers living with serious illnesses. In A. Gillard (Chair), ACA Camp Research Forum Book of Abstracts [Symposium]. American Camp Association's 2022 Camp Research Forum, United States.
Vaclavik, D., Sanchez, B., Buehler, K., Gray, T., & Rodriguez, E. (2017). How to support me in connected learning: Youth perspectives on adult supportive behavior and its benefits. Journal of Community Psychology, 45(7), 906-921. doi.org/10.1002/jcop.21901 
---
Megan H. Owens, PhD, is an assistant professor in the Department of Recreation, Park and Tourism Administration at Western Illinois University. Her multiple camp positions have informed her current role of educator and mentor to young adults preparing to enter the youth-development field. Megan's research focuses on the development and facilitation of youth social-emotional learning skills through out-of-school time programs with a particular emphasis on the youth-adult relationship in summer camps.
Sterling Nell Leija is the director of operations at Roundup River Ranch and an active member of the American Camp Association. As a member of the ACA Board of Directors, Sterling is proud to serve as the Chair of the Diversity, Equity, and Inclusion Advisory Committee. With a background in educational psychology, Sterling is passionate about education, outcome-based intentional programming, equitable access to youth development programs, and the impact of camp.
Kendra Perkins is the camp director at Roundup River Ranch. She oversees all program and residential staff, as well as creation and implementation of on-site and outreach programs. She has a master's degree in Special Education with a culminating thesis focused on youth resiliency. As a special educator and youth-development professional, she supports the growth and development of kids with special needs, specifically in the areas of social-emotional health and 21st-century skills.
Ann Gillard, PhD, is the research director for SeriousFun Children's Network and a member of ACA's Committee for the Advancement of Research and Evaluation (CARE). She has over 25 years' experience working, volunteering, educating, and researching in camps. Her research agenda involves examining program-level processes and outcomes of camp participation for marginalized groups.
Roundup River Ranch is a member of SeriousFun Children's Network, which seeks to enrich the lives of children with serious illnesses and their families by offering free, medically supported camp programs that provide unforgettable opportunities to discover joy, friendships, and confidence at its ranch in Gypsum, Colorado, and through year-round activities. 
---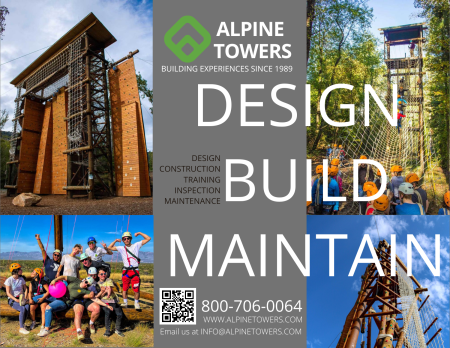 ---