Welcome to Trail Mixed: Inclusion at Camp. We are happy you are here. The stated mission of the American Camp Association (ACA) is enriching the lives of children, youth, and adults through the camp experience. Our mission is to enrich the camp experience through this ongoing column, which we hope will serve as a diversity, equity, and inclusion (DEI) basecamp for the camp world.
What's in Trail Mixed — The Power of GORP
When the idea to develop and host this column was broached, we felt that it was the perfect intersection of necessity meeting opportunity. Our intention for this column is to be of value to its readers — and for the column to be of value, there must first be an acknowledgement of the dire need for its existence. Camps are commonly marketed as utopian, but that form of thinking can be perilous and is often the result of unconscious bias. The reality is that we live in a complex nation where many aspects of one's identity and lived experiences influence these biases. Culture, age, ability, orientation, and socioeconomic status in society impact our individual worldview, privilege, social-awareness, values and, in some cases, access to life-altering opportunities. The camp world is a microcosm of both the country and the world in which we live. So, yes, we need to talk about the diversification, equity, and inclusion of all in the camp world — and take on these issues with fresh eyes.
Our timeline and development process for this column was intentional. As we embark on this journey together, we aim to further the conversation about DEI in the outdoors, but more specifically in the camp world. To frame this column and emphasize both the benefits of DEI and the potential we see in the camp world, Trail Mixed serves as a metaphor that will move us toward the future inclusive camp culture we envision.
Trail mix, also known as GORP, is a go-to outdoor snack guaranteed to give one the necessary energy to thrive on any adventure. Traditionally, the acronym GORP is defined by its parts: "granola, oats, raisins, and peanuts" or "good ol' raisins and peanuts." The Trail Mixed column will serve as a go-to platform for vital DEI resources to fuel more meaningful and empowering adventures for campers and camp professionals alike. We won't be afraid to address a different type of GORP — "general oppression, racism, and privilege" —  how it manifests in camp culture, its implications, and how by exploring these concepts together, we can move toward a camp experience where all campers and staff feel a sense of belonging.
Let's Dig In
In her book Children's Nature: The Rise of the American Summer Camp, author Leslie Paris captures how camps are deeply interwoven into the fabric of American culture. She says, "Camps' importance in American popular culture has become such that even for those who never attended them, the term conjures up nostalgic images of children singing around a campfire and watching marshmallows turn golden over the flames (or, alternatively, of campers sneaking out of their bunks after lights out)" (Paris, 2010). Camp can also conjure images of able-bodied, definitive-gender youth, presenting homogeneity and sameness, an image not too far off from reality.
The 2017 Camper Enrollment Report published by the ACA showed enrollment trends that emphasized opportunities for growth around diversity, equity, and inclusion at camp.
As shown in Figure 1, camps reported that more than two-thirds of the youth they serve were white in 2017.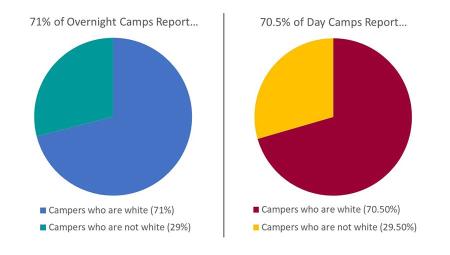 Figure 1. Camper Demographic: Ethnicity graph (Povilaitis, 2017)
Another enrollment statistic revealed 80 percent of camps reported that the campers they serve return each year (Povilaitis, 2017). This data suggests to us that largely homogeneous camps can operate season after season without creating opportunities for new campers — especially those with diverse family structures, gender-identities, and racial or cultural backgrounds — to experience moments of growth and the feelings of belonging that embody the camp experience.
Although roughly 30 percent of camps reported their camp community serves youth from diverse racial ethnicities (Figure 1; Povilaitis, 2017), few camps, it seems, are fully committed to DEI; nor do they have diverse staff with the racial equity and other diversity and inclusion training necessary to sustain a culture equally welcoming to campers with diverse backgrounds. The presence of courageous campers who attend camp despite the lack of representation in staff and equitable support fosters the notion that the camp world is already culturally responsive to all. For most underrepresented youth, however, it likely feels otherwise.
Camp is an amalgamation of moments, the fusion of which dictates one's camp experience. Moments really matter. So much so that brothers Chip and Dan Heath wrote an entire book on the power of moments. They say, "Moments matter. And what an opportunity we miss when we leave them to chance . . . all it takes is a bit of insight and forethought" (Heath & Heath, 2017). We believe that of unwavering importance is to ensure that our camps are filled with moments that encourage, inspire, and uplift all of us.
In an episode of CampWire, Niambi Jaha-Echols reminds us that "inclusion has to be who we are and not something that we do" (2019). To shift the culture around diversity, equity, and inclusion at camp, we must develop a new camp narrative that is representative of the existing yet limited diversity in camps and creates a safe atmosphere for any and all campers at all camps nationwide. Additionally, camps should develop policies and infrastructure to support campers with a variety of abilities, learning styles, and family structures and backgrounds. This column will provide resources and discussion points and present data that will support camps as they work to develop inclusive programs.
Kindling Connections
As two Black women and lifelong campers, we are honored to give voice to all individuals who, like us, have historically been, and continue to be, underrepresented in camp spaces. We strive to give voice to those whose experiences in camp were shaped by the intersectionality of their identities, and not by the complexities of their humaneness, in an attempt to bring us all closer and to make our camps better.
"Kindling Connections" is an ongoing section of the column wherein we further the discussion about diversity, equity, inclusion, and belonging at camps by sharing reading resources and staff training aids and inviting other underrepresented camp professionals to share their experiences or expertise.
To whet your appetite, we recommend checking out:
If you have a story you want to share, this is the space to do it. Please contact Briana and Makela at smoreinfo@smoremelanin.com to contribute to Kindling Connections.
---
Briana Mitchell has been a camp attendee since the age of six and a previous camp counselor and Teach for America Corps member. She is the director of AF Camp, a Change Summer camp, where she works to create high-quality summer opportunities for students that will increase their overall confidence, responsibility, curiosity, and independence. She is also the co-founder of Smore Melanin — a platform dedicated to providing resources for BIPOC camp professionals
Makela Elvy, M Ed, is an environmental educator and camp enthusiast. Along with Briana, she is also the co-founder of Smore Melanin — a platform dedicated to providing resources for BIPOC camp professionals. Over the course of her career, Makela has held camp positions ranging from head counselor to program manager. Her experience includes nature interpretation, curriculum development, and the creation of a 10-week venture program rooted in experiential learning.
References
---