Each year, ACA's Eleanor P. Eells Award for Program Excellence recognizes camps that epitomize the spirit of the award's namesake through their efforts to provide sterling programming that effectively and innovatively addresses the needs of people and society through the camp experience. We applaud the 2020 recipients. They are all definitive proof of the right camp program's capacity to equip campers of all abilities and backgrounds with the resiliency and conviction to build better futures for themselves and their communities.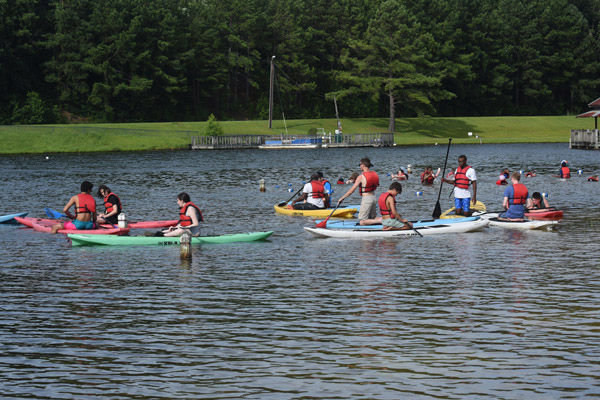 You B You
Georgia
In 2013, Camp Twin Lakes and Marcus Autism Center created the You B You Camp program, offering both Family Weekend Camp and Weeklong Sleepaway Camp, with the mission to provide an accepting environment for children on the autism spectrum and their families.
The You B You Family Weekend Camp brings families together who have something special that unites them, according to Lisa Cymbor, camp manager at Marcus Autism Center and Cheryl Rhodes, director of care coordination at Marcus Autism Center. Families get to use the opportunity to connect and become resources for each other.
Family Weekend Camp offers an intentional two-hour "adults only" time to give caregivers the opportunity to relax and enjoy the camp facilities, knowing their children are safe and engaged in activities in nature.
You B You Weeklong Sleepaway Camp allows children to explore novel activities in nature and discover their place in the world independent of their families, said Cymbor and Rhodes. "The camp environment provides the oversight for children and teens to develop meaningful relationships with their same-age peers, build on their confidence, and be able to identify their own growth."
The sleepaway camp also offers a Leader in Training (LIT) program for teens ages 15 and 16. Applicants participate in a live video-based interview as part of the process. It allows them an opportunity to learn how to identify their strengths and set personal goals in areas they would like to improve upon, such as decision-making, skill-building, communication, independence, and personal reflection — skills that are important for them as they transition from high school into the workforce.
During the week, LITs develop leadership skills through work assignments, mentor/mentee relationships, and by participating in a nightly social skills group. LITs work together, empower each other, and form bonds that often extend beyond camp, according to Cymbor and Rhodes.
In the future, they hope to continue the program's work to offer the unique experience to a new group of children and teens with autism, as well as watch the year-to-year growth of returning campers and LITs. "Many campers look forward to becoming LITs," Cymbor and Rhodes said, and "recently, some LITs have expressed interest in becoming counselors, and through our partnership with Camp Twin Lakes, preparing older teens with autism for paid counselor positions may become a reality."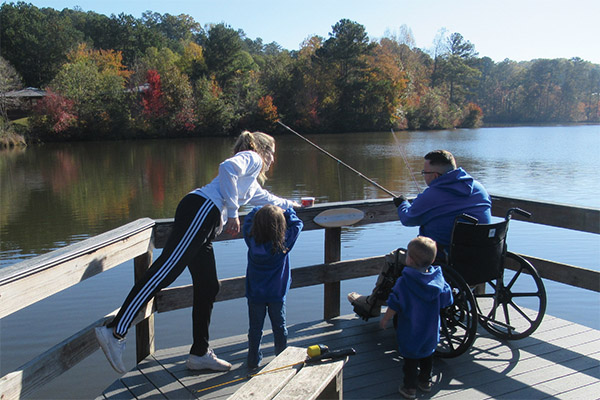 Family Warrior Weekend
Georgia
In 2010, Camp Twin Lakes began offering the Family Warrior Weekend program in an effort to better serve the military community. The Family Warrior Weekend program serves both active duty and retired service members and their immediate family members of all ages who have been affected in any way by combat service and the Global War on Terror. Priority is given to families who experienced combat in Iraq and Afghanistan, post-traumatic stress, military sexual trauma, traumatic brain injury, and women veterans.
"One person's military service affects the entire family," said Kate Lipton, Warrior Family & Kids program coordinator. "We know that each member of the military family has their own experiences that need to be addressed individually. Through recreation and play, each member of the family can connect with their peer group and feel supported and know that they're not alone in their experiences and struggles. This program at camp normalizes the trauma and experiences that military families have gone through and continue to go through."
One factor that makes the program innovative is their ability to utilize other professional and experienced members of their community to support the program, Lipton said. Family Warrior Weekend provides peer support for both male and female veterans from individuals who are experienced in life coaching and leading, as well as mental health professionals who specialize in traumatic experience.
Parents are given time to connect with other parents. This allows for spouses to reconnect with each other. They are also given the opportunity to attend optional meetings that inform them on community resources and complete team-building exercises to debrief common struggles and coping skills.
While the adults convene, children are split up into their peer groups for age-appropriate activities guided by their volunteer "family buddies." Each family is assigned a family buddy who is there to support them throughout the weekend with any need the family may have.
Lipton said Family Warrior Weekend's future goals include continuing to make an impact on the military families who attend, continuing to be an outlet for the whole family to learn to communicate and build memories by playing together, and continuing to reach new families who could benefit greatly from the program while continuing to support and serve returning families.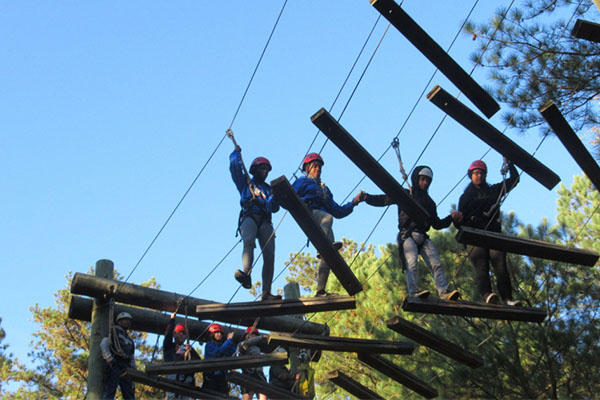 Tapia Camp
Texas
For the past four decades, Richard Tapia, PhD — a Rice University professor in the Department of Computational and Applied Mathematics, the Maxfield-Oshman professor in Engineering, and a 2011 recipient of the National Medal of Science — has led Rice University's efforts to prepare underrepresented groups for success in STEM fields. The Tapia Center for Equity and Excellence in Education was established to provide all students, including underrepresented groups, with opportunities to achieve their dreams. Tapia has spoken to almost a quarter-million students and professionals about underrepresentation and diversity around the US. Since its inception, the Tapia Center has provided training and guidance to more than 6,000 college students and 2,500 K–12 teachers.
The Tapia Camp program, which began more than five years ago, empowers students by integrating STEM with communication. The camps allow students from eighth to 12th grades and K–12 educators from all over the word to immerse themselves in university and camp life while participating in STEM activities, presentations, and lectures with a variety of graduate students, professors, and leaders in industry. Tapia Camp is offered in both English and a dual-language setting of English and Spanish.
"Many students who participate [in the program] have never experienced 'camp,' and living on campus at Rice University is eye opening," said Marisela Rodriguez, EdD, executive director of the Tapia Center at Rice University. "We encourage school districts to purchase the camp experience for their students so that all students can attend, no matter what their background is, or who they are, or what language they speak."
In the future, they hope the Tapia Camp program will continue to empower students to follow their dreams.
"We hope that more students will feel like college is an attainable goal," said Rodriguez. "We know that students who have attended the Tapia Camp feel empowered, and we would like to have more students be able to participate. We hope that students with STEM dreams during their K–12 education continue to pursue these dreams after high school. After all, our current students are the future who will be going to Mars!"
Also given each year since 2015, The Eleanor P. Eells Award for Excellence in Research in Practice honors camp programs that:
• Develop and implement or apply an exemplary research or evaluation project.
• Use research or evaluation findings to improve program practice.
• Develop model research or an evaluation project that can be adapted or replicated.
• Share research or evaluation findings with others.
We salute this year's winners.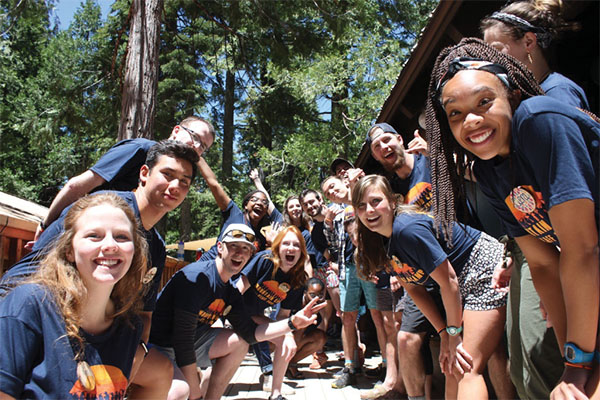 Mountain Camp
California
In 2015, Mountain Camp partnered with the Stanford University Graduate School of Education and Challenge Success to conduct a four-year study to measure the impact of the camp experience on child development.
"At Mountain Camp, we believe that camp is critical to the education and development of all children, and that camp is the best possible 'classroom' for learning critical 21st-century skills," said Don Whipple, camp director of Mountain Camp.
The goal of the study was to identify and improve how camps provided children the opportunities to practice social-emotional learning (SEL) life skills that they know will help children succeed.
The study consisted of surveys of campers, staff, and parents, as well as activity observations.
They developed a logic model to identify the benefits (outcomes) they believed campers gained by coming to camp. Challenge Success developed the surveys and observation tools and helped Mountain Camp through the data collection process.
The study helped Mountain Camp to understand right away that they could be more intentional about the environment they were creating for kids and the learning opportunities they were building into their activities.
They also adjusted their staff training curriculum to focus on elements essential to creating an effective learning environment: basic needs, engagement, and reflection.
"We know 'voice and choice' are critical to establishing an engaging learning environment. Our campers have always had the opportunity to choose their own activities, and we've always wanted counselors to actively engage all campers," said Whipple. "But, we began to examine the extent to which our activities and counselors provide opportunities for campers to voice their opinions and give input about how it might go and to make more small choices within an activity."
Mountain Camp has also explored ways to provide counselors with training on how to build opportunities for reflection into their activities.
In the future, Mountain Camp hopes that the tools they developed with Stanford will be used by all ACA-accredited and member camps. "We always wanted to share what we created with the industry at large with the hopes that other camps would find the tools as beneficial as we did," Whipple said. "The data helps us see where we are delivering and where we need improvement."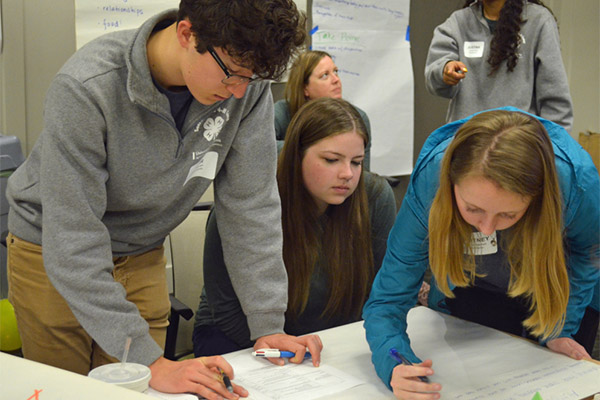 California 4-H Camping Advisory Committee
California
In 2004, the California 4-H Youth Development Program established the Camping Advisory Committee to support and guide 4-H camps across California. The committee comprises a team of 4-H staff, volunteers, and youth, as teenagers deliver the program in California 4-H camps.
"As part of the University of California Cooperative Extension, the committee has always had a focus on evaluating camps and striving for program improvement. After all, that's what Cooperative Extension is about: conducting research to inform better practices," said Marianne Bird, chair of the California 4-H Camping Advisory Committee. "While we were able to identify a few camps to participate in our early studies, upscaling our evaluation to touch more programs — and getting camps interested and invested in the findings — proved challenging."
In response, the committee began hosting "data parties," which gather stakeholders to analyze or interpret collected data. The committee invited camps to bring teams of three to six people (who could range from 4-H teen leaders to adult volunteers to professional staff) to explore statewide camp evaluation findings, discuss data from their own camps, and create an action plan for improvement.
A data party begins with a "gallery walk" of eight to 10 posters that present consolidated statewide findings, which gets the participants talking to each other and networking. Each poster has a list of questions at the bottom to encourage reflection. Teams then convene and receive a "data placemat" that has written responses from their campers and teen staff. Tables and word clouds are used so participants can easily see the results. These exercises allow camps to identify areas to improve and create camp action plans. These parties also encourage buy-in and create a sense of ownership to data, Bird said.
Since the California 4-H Camping Advisory Committee first embraced data parties four years ago, the number of camps participating in the study has grown from nine to 22.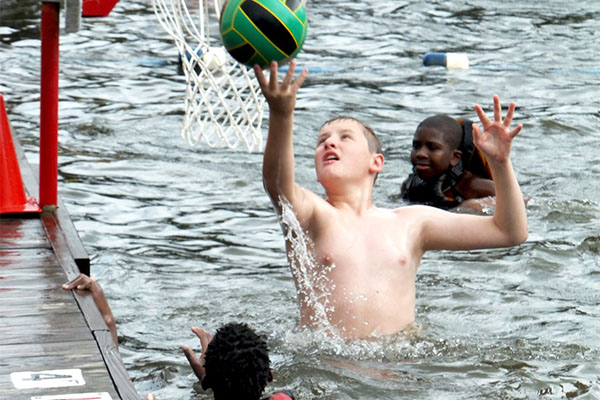 The Summer Camp Fund
North Carolina
In 2009, The Charlotte Observer created The Summer Camp Fund (SCF), roughly modeled after The New York Times' Fresh Air Fund in that the underlying concept was using the power of the newspaper's reach to raise money by telling the story of why summer camp is so important, especially to low-income children.
The mission of The Summer Camp Fund (formerly The Charlotte Observer Summer Camp Fund) is to help children develop a love of the outdoors that respects and values the environment; encourage continued learning through the summer; and provide new experiences and relationships to expand a child's vision of what could be.
Unlike the Fresh Air Fund, however, SCF does not run its own camps. Instead, SCF announced their program to camps in The Charlotte Observer's readership areas (North and South Carolina) and designed an application and rigorous screening process to select camps for scholarships that demonstrate strong programming in areas highlighted in their mission statement. Additional program requirements are literacy and lifesaving swim/water safety lessons.
"SCF is innovative in that it involves the media in sponsoring us and spreading the word," said Debbie Abels, fund president. "At the same time we're fundraising, it's a way to educate the public about the value of the camp experience and why camp makes a difference in children's lives, particularly low-income kids. Our mission statement focuses on the value of the outdoor experience, especially for children who may never have been out of an urban environment; we address the summer learning gap, which is particularly pronounced for low-income children; and we elevate the importance of expanding a child's vision of his/her future, which in many cases will be a life-changing experience."
At the time of publication, SCF has provided 4,034 scholarships.
SCF's immediate hope for the future is to make a smooth and strong transition to their new partnership with WBTV after their 11-year partnership with The Charlotte Observer. Additionally, though the COVID-19 situation has temporarily put a dent in their plans, they plan to come back with a roar with their new, independent 501(c)(3) status.
---
Kaley Belakovich is the American Camp Association communications specialist and editorial assistant for Camping Magazine.
---