Congratulations on all your success this past summer! I am so encouraged by the way you overcame a myriad of demanding and onerous challenges to create fun and exciting communities of belonging, connection, learning, and growth for your campers and staff.
We are experiencing a pivotal time in youth development and K-12 education in our country. While the COVID learning loss and mental health epidemic mountains we continue to climb are daunting, and the disparity of equitable access to quality camp experiences and other summer learning programs is clear, we are making progress.
I'm pleased to see policymakers eager to help. At a recent US Department of Education convening on out-of-school-time student engagement, I was deeply inspired when a passionate US senator argued for sustained funding for quality camp experiences and other summer learning programs for families with the fewest resources. This is a crucial time for the collective American field of camp and for each of us as camp professionals and supporters.
I am also deeply grateful for the determined and hardworking ACA volunteers across the field who energize and lead the Association to empower camps to create quality experiences for youth. Your continued service motivates me beyond words and galvanizes all who follow you.
This summer I've had the opportunity to reflect on the giants on whose shoulders we stand today. With their leadership and vision, they worked tirelessly to ensure a bright and bold future for this organization and to inspire us to follow in their footsteps.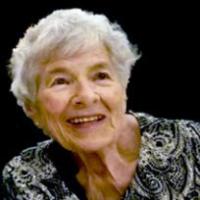 This past May, the camp community lost 96-year-old Jean Gentry McMullan — a passionate global champion and extraordinary national leader for organized camping for over 75 years. Jean's love for camp began early in her youth, and she opened her first summer day school when she was 15. In 1947, she joined the staff at Wyonegonic Camp for Girls in Denmark, Maine, where she worked for 15 years.
Fulfilling her dream to own her own camp, in 1962, Jean and her husband Andy purchased Alford Lake Camp (ALC). For them camp transcended the daily activities at ALC. Living together in platform tents without electricity and focusing on the essential qualities her campers needed to become strong young women — kindness, fairness, humor, cooperation, and adaptability — were key to her philosophy. "The whole essence of camp isn't pretend," she once wrote. "It's a place to practice the real skills of living."
Jean's impact was felt far beyond ALC through her service as national president of ACA, section president of ACA, New England, chair of ACA Region I, national convention chair, and president of the Maine Camp Directors Association. She was honored for her service to the camp community with ACA's highest award, the Distinguished Service Award, and over 30 additional honors in her lifetime. In the 1980s Jean also made her mark on the international stage by fostering camping exchanges between countries and hosting the first Soviet campers to visit the US.
Jean was a strong, courageous, and charismatic leader who had a profound impact on so many in our field. As ACA National President, Jean was instrumental in establishing the American Camping Foundation and giving ACA a strong financial footing for the future. Her numerous other accomplishments during her term included a $1.3 million capital campaign to upgrade and expand the national office and leading the Fund for the Advancement of Camping to ensure that ACA professional development was timely and responsive to the field's needs.
I will always admire Jean's calm and charismatic strength of conviction, which, coupled with her inclusive, kind, and fair leadership style, led the Association through many critical challenges and milestones. Jean's legacy lives on not only in the thousands of campers who attended Alford Lake Camp, but in the countless camp professionals throughout the world who benefited from her wisdom and guidance. 
Reference
Legacy Remembers. (2023). Jean Gentry McMullan Obituary. legacy.com/us/obituaries/legacyremembers/jean-gentry-mcmullan-obituary?id=52127462